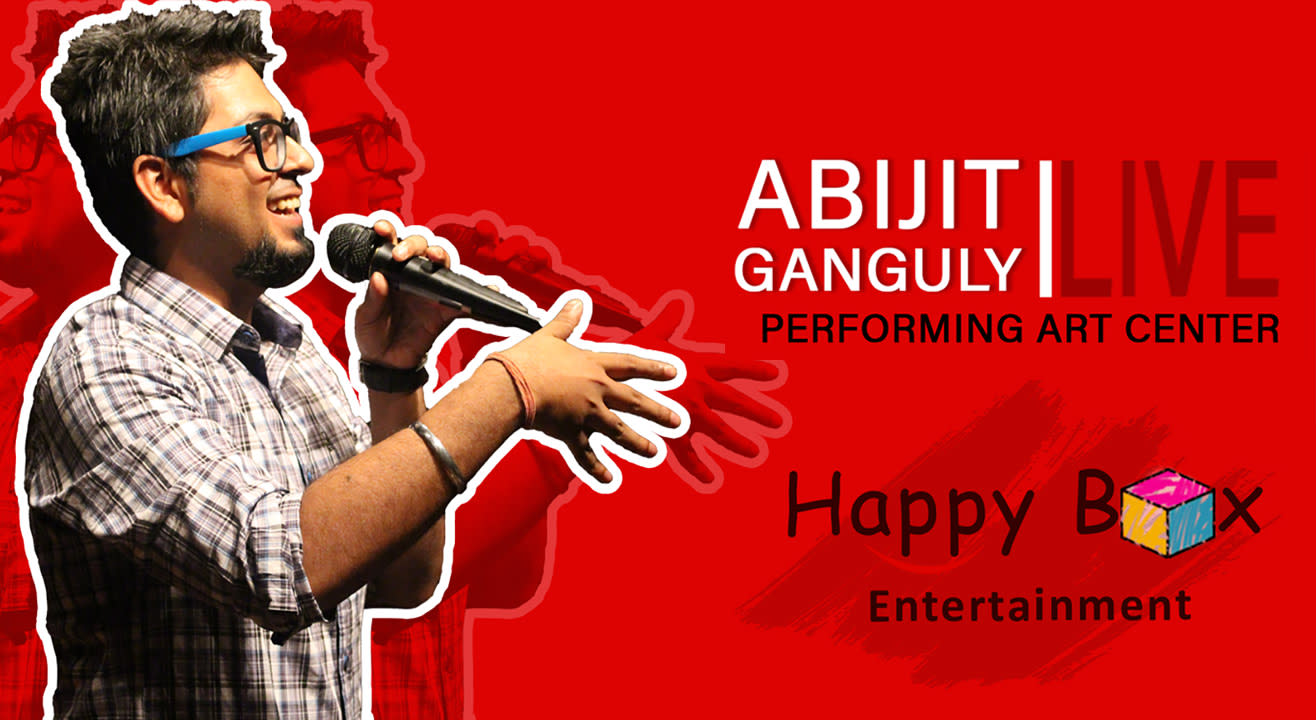 Comedy
Abijit Ganguly Live
Performing Art Centre, Surat
About
Happy Box Entertainment presents stand up comedy "Abijit Ganguly LIVE" on 20th October at Performing Arts centre, Surat. Get personal with Abijit amidst an audience of 310.
Abijit Ganguly is funny. He claims he has never been on Tinder. He is also very funny. He's certain that one day he'll have six pack abs and be better looking than the handome'st Bengali Bappi Lahiri. Did anyone mention he is funny?
Recently married to his long-time Gujarati girlfriend, Abijit's life has been changing and how. While some have been congratulating him, some have been passing their condolences. He, on the other hand, claims he's taking one for the career. The pain should give new material! Come for this night of crowd-work, funny anecdotes and absolute hilarity.