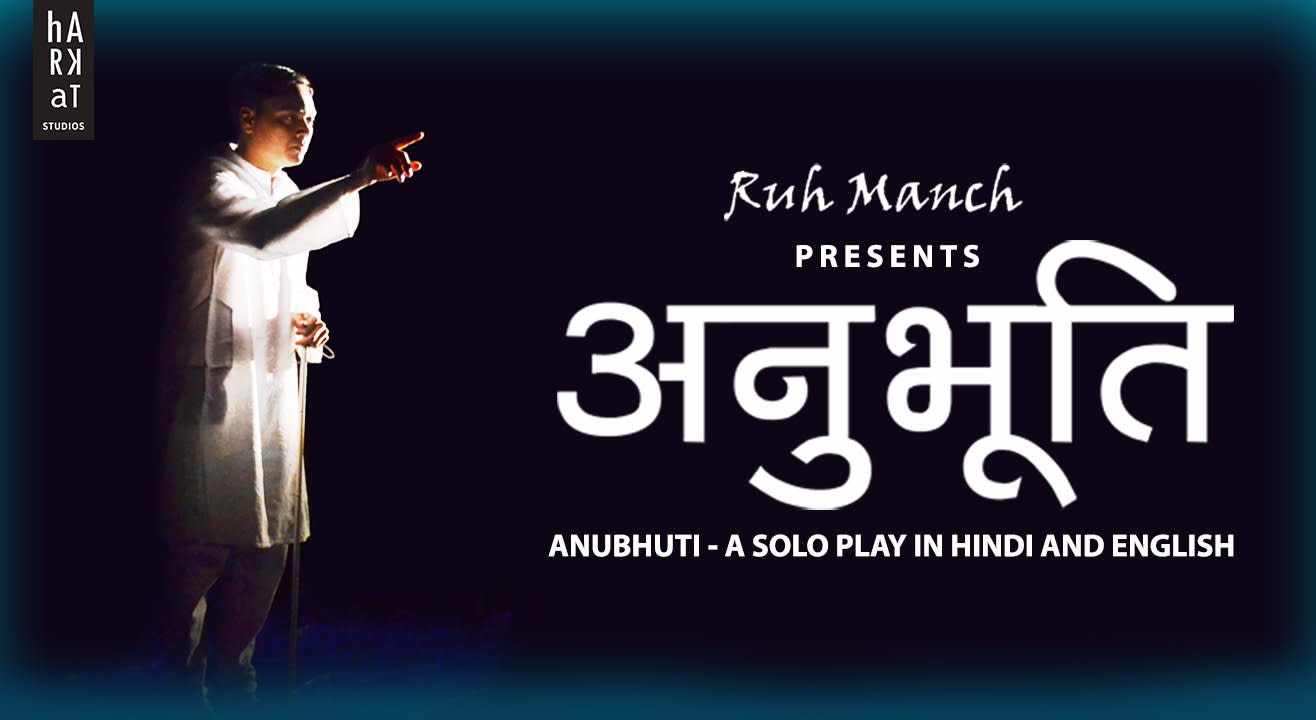 Thriller
Anubhuti – A Solo Performance in Hindi and English
Harkat Studios, Versova, Mumbai
About
1 man, 8 characters and a show that'll boggle your mind.


The protagonist, who is the host of a talk show designed to inspire people, decides one fine day decides to end the show! With just an hour to go for the upcoming talk show, he decides that it's going to be his last show. In this moment of crisis, he recalls the 6 people who had taught him something very important during a personal crisis many years back.


What is this moment of crisis? Who are these 6 people? What did he learn from them? Will he be able to overcome his dilemma or will he end the talk show? The play highlights certain social issues, the lives of people, their complexities and their moments of crisis. 8 people and their stories presented in the form of monologues, connected by an interlinking story. An original play written, directed and performed by Amit Ranjan Sahu.


Hailing from Bangalore, the show has been performed across the country. This short stint in Mumbai includes only 2 shows - one at the Kala Godha Festival and the other, a day later at Harkat Studios!
About the Organizer & Venue
Harkat Studios is an international boutique arts studio based in India with offices in Mumbai, New Delhi and Berlin. They make films, curate experiences and are an alternative performance space that tries to make the world a little better of a place to live in.
Venue
Harkat Studios, Versova, Mumbai
Bungalow No. 75, JP Road, Aram Nagar Part 2, Machlimar, Versova, Andheri West, Mumbai, Maharashtra 400061, India