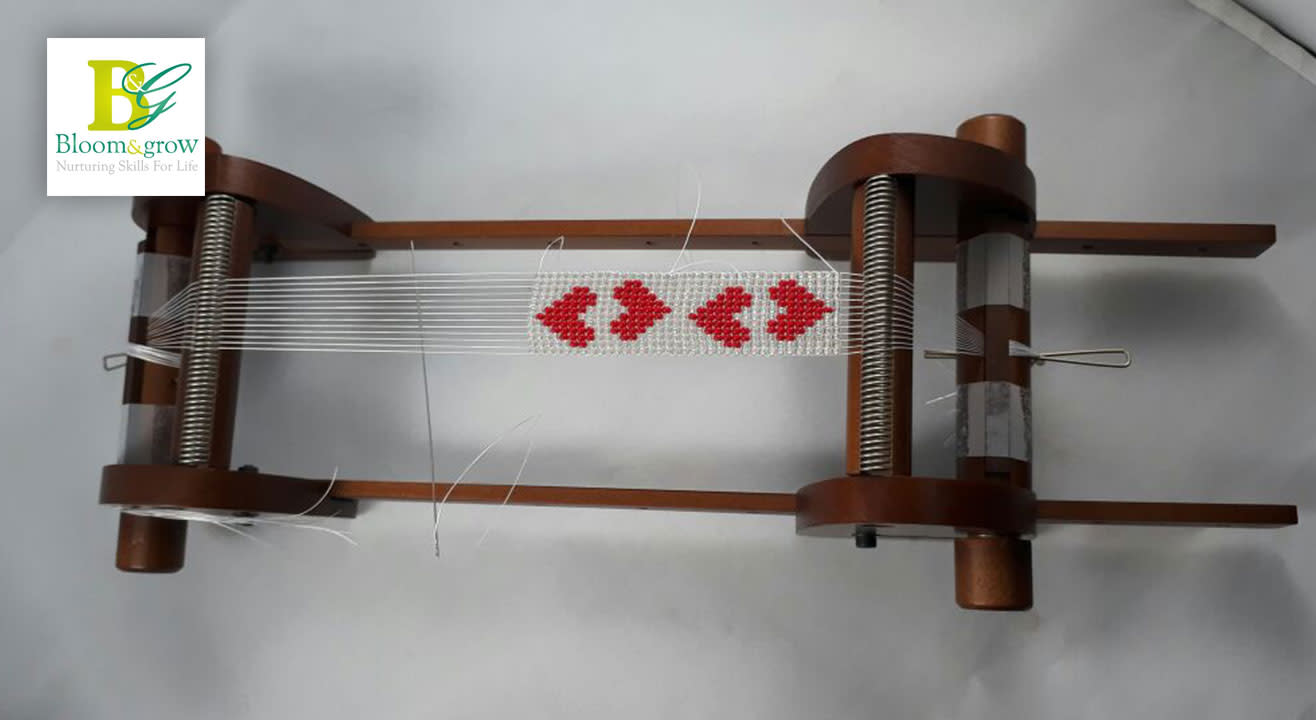 Workshops
Bead Loom Workshop – A Beginner module
About
Weaving beads with a loom is a beautiful and traditional Native American art form that you can learn to do, too, with our Beading Technique. Once you have added the warp to your loom, you are ready to begin weaving the weft, which is what you call the thread and beads that run across the warp. You can learn how to make bracelets in designs of your choice.
The 4 hr workshop will take the participants through the whole process of threading the warp of loom and then weave on the weft
All the materials needed ( needle, thread, beads n loom) will be provided for the project.
Artist – Bhavna Gupta (Crafts Maiden, Bangalore)
Venue
Bloom & Grow, Bangalore
6th Cross Road, 17th D Main Rd, 6th Block, Koramangala, Bengaluru, Karnataka 560095