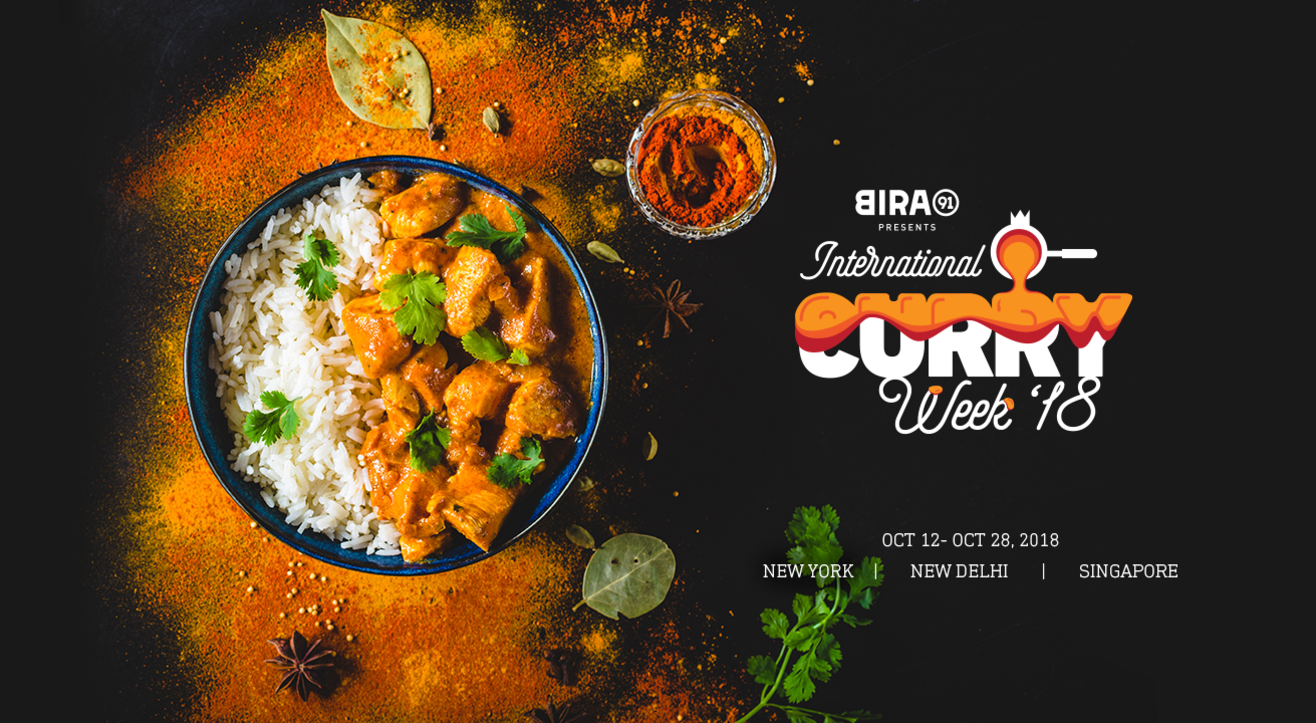 Food Fest
Bira 91: International Curry Week
About
Got Curry?
Over 300 restaurants. 15 award-winning chefs. 3 cities. 1 delicious type of dish. Yes!
The International Curry Week '18 has arrived. Discovered in India and re-imagined all over the world, it's time to celebrate old spicy favourites and hot new discoveries.
International Curry Week starts on the 12th of October in New Delhi, New York and Singapore.
Featuring restaurants with some of the hottest chefs cooking up the best curries in your city. Enjoy your favourite, mouth-watering curries with a Bira 91 White, Blonde or IPA at a special price.
Here's a list of restaurants you can visit, what are you waiting for? RSVP now!
Lavaash by Saby
AnnaMaya
Rustoms
Jamun
Masala House
Shibuya
Mahabelly
Pings
Delhi Club House
Fig & Maple
Jom Jom Malay
Coast Café
Kylin
Surahi
Lazeez Affaire
Ambrosia Bliss
The Nook
Big Wong
Godfather
Dramz Delhi
Bistro 360
Café Delhi Heights