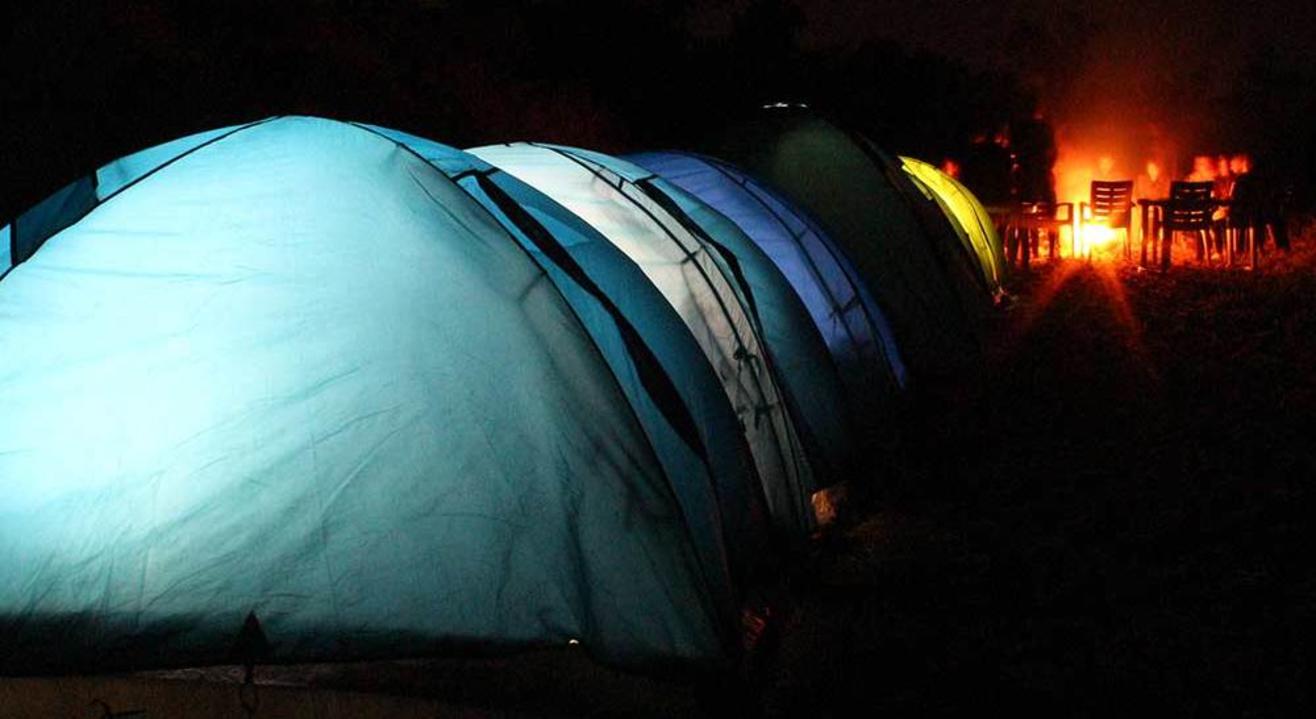 Camping
Camping at Lohagadwadi with Small Steps Adventures
About
This is one of the most interesting forts to visit as it still has its fortification and doorways in pristine condition. The fort dates back to the Satvahan Era and was mainly used to keep a watch on the trade route passing through the Sahyadris.As one starts ascending the fort, 4 massive doors have to be crossed namely Ganesh Darwaza, Narayan Darwaza, Hanuman Darwaza, &MahaDarwaza. The top of the fort is expansive and has a huge lake built by Nana Phadnis.The most interesting feature of this fort is the 'VinchuKatta', which stretches for almost 2 kms and is slightly detached from the fort. The end of this katta has a bastion which was used for keeping a watch on the region.As the name itself suggest, the 'VinchuKatta' when viewed from the top of the fort resembles a Scorpions Sting.
Day 1(Saturday):
06:00 pm: Reach campsite by your own vehicle (Bike/Car)
06:15 pm: Welcome tea and snacks
07:00 pm: Settled down in your tents
07:30 pm: BBQ time (DIY)
09:00 pm: Dinner (Veg/Non-Veg) give your preference while booking
10:30 pm: Campfire, enjoy amazing night view of valley, have a nice sleep

Day 2(Sunday):
07:00 am: Wakeup call
08:00 am: Morning tea & Breakfast
09:00 am: Trek to Lohagad with guide
11:30 am: Bye-bye with loads of memories and pictures
Note: Campground is at Lohgadwadi
Dinner (Veg/Non-Veg) - Unlimited
Campfire
Breakfast & Tea
Camping in dome Tents with bedding
Expertise, first aid kit
Safe & secure campground with washroom facility
Guide for lohagd trek if group size is 5+
Any other personal expenses other than above.
Torch with extra batteries.
Photo ID card.
Good trekking or sport shoes.
Some ready to eat food (plum cakes, biscuits)
Jackets (photo accheaate hey)
Electral/Tang powder/Glucose-D/salt
Cap, camera, mobiles phones, socks, extra pairs of cloths. (If required)
Any personal medicine
Cancellation and refund policy
If cancellation done prior to 15 days of outing 75% will be refunded.
If done prior to 10 days of outing 50% will be refunded
After that no refund will be provided.