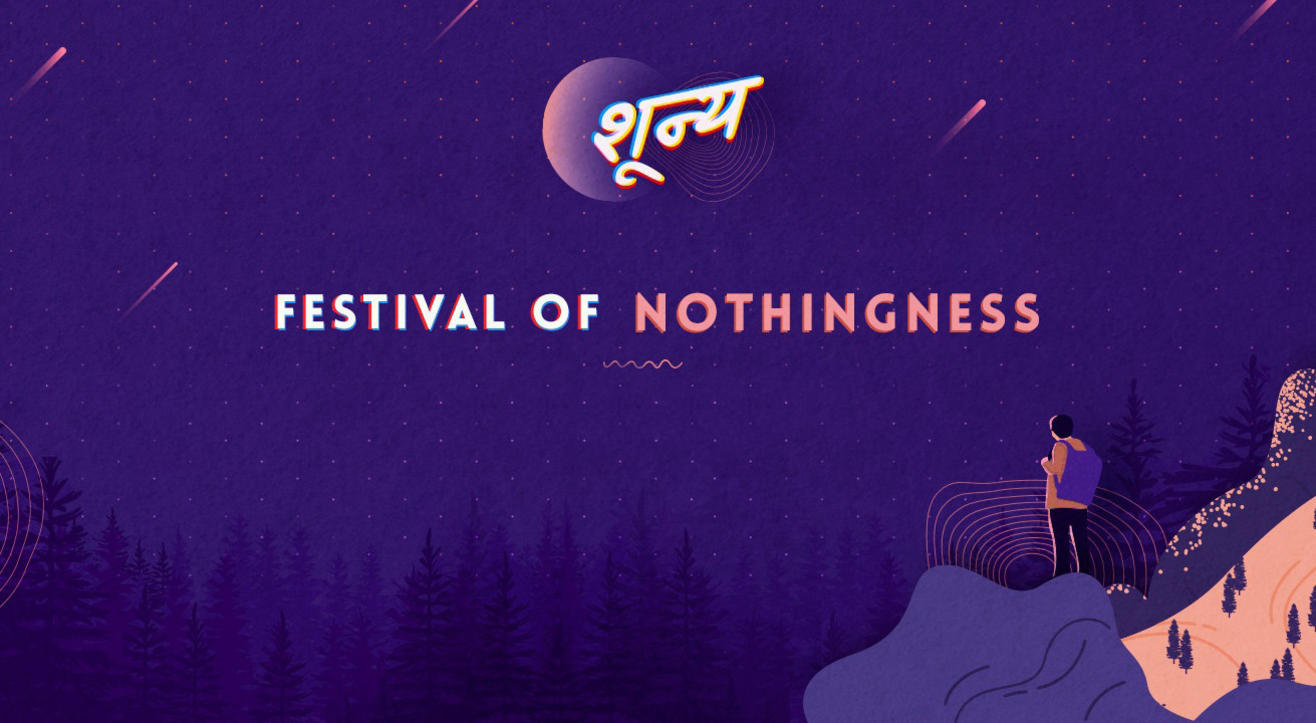 Explore
Celebration of "nothingness
Mudhouse Experiential Hostels
About
Shoonya is a celebration of 'nothingness', a festive journey towards joyful discovery of inner contentment. The festival invites you to flow through the rocks and forests like the river stream via curated pathways of experiences, activities and workshops around finding oneself in pure 'Shoonya'. Treat yourself to an interlude from the daily chaos, amidst picturesque mountains and the seekers of 'Shoonya'. Let's celebrate 'nothingness' to reach a state of 'mindfulness'.
Join us for a festival that is high on love, happiness, sharing, and belief that even the eternal starts from zero.
Drum Circle
Mandala Workshop
Contact Improvisation Workshop
Open Jam
Acoustic
EDM
Mud Play
Yoga
Sound Healing Workshop
Conundrums and much more.
Shoonya - Festival of Nothingness 1.0
Venue
Mudhouse Experiential Hostels
Gadhagushaini road, near Jibhi camps, Tirthan, Jibhi, Himachal Pradesh 175123