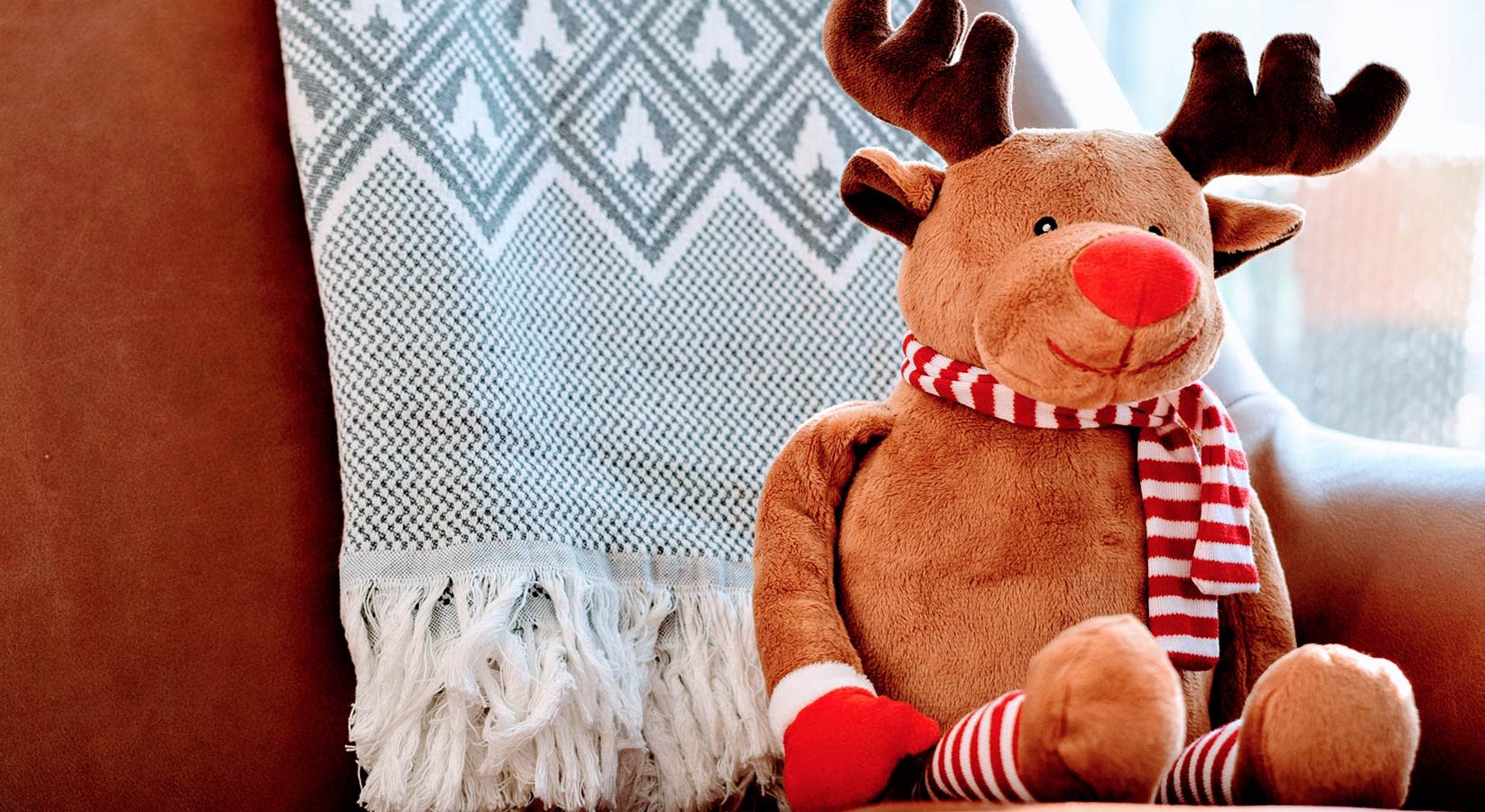 Events
Christmas Events & Parties in Mumbai (2017): By Insider
'tis the season of good cheer! And Insider has a ton of things lined up for you: Events, parties, and a curated list of things to in Mumbai!
Curated Christmas parties & food events in Mumbai
Christmas is over, so come back next year for top parties, brunches, workshops and even camping events themed on the festive season! In the meantime, check out some other things you can still do in the city (below) and some terrific New Year parties and events!
Curated things to do in Mumbai on Christmas Day
Attend Mid-Night Christmas Mass

Probably the best way to spend Christmas Eve is to attend a midnight mass, amidst the sea of faithful singing carols and celebrating birth of Christ. You can attend the mass at any of the numerous churches in Mumbai. In town you can go to Afghan Church & Holy Name Cathedral (Colaba), Saint Michael's Church (Mahim). Saint Thomas' Cathedral (Fort), or Gloria Church (Byculla). In the suburbs, you can attend the mass at Saint Peter's Church & Saint Andrew's Church (Bandra), Orlem Church (Malad), Lady of Immaculate Conception (Borivali). The most popular mass in the city, though, happens at Bandra's famous Mount Mary's Basilica. where one can spot celebritiess like Kareena Kapoor & Malaika Arora attending the holy congregation.
Locations:
Afghan Church: https://goo.gl/maps/45heGBZCx5v
Holy Name Cathedral: https://goo.gl/maps/hhTDL9eZExC2
Saint Michael's Church: https://goo.gl/maps/ZukmzE17yxK2
Saint Thomas's Cathedral: https://goo.gl/maps/d6YmMXNunPG2
Gloria Church: https://goo.gl/maps/hc56o7iwJjs
Saint Peter's Church: https://goo.gl/maps/LeqXMug6vwA2
Saint Andrew's Church: https://goo.gl/maps/btqdJo41J3A2
Orlem Church: https://goo.gl/maps/xx6rV2PbJFx
Lady of Immaculate Conception: https://goo.gl/maps/SFV2hdmFFeA2
Mount Mary's Basilica: https://goo.gl/maps/qKKbee3xQc92
Cost: There are some things money can't buy.
Ho Ho Ho, Christmas Menus!
Gorge at Christmas brunches and Christmas Eve dinners. There are feasts and Christmas special menus happening at almost any other five star hotel, pub, or eating joint during the Christmas week. Pubs and microbreweries such as Brewbot and Doolally have Christmas parties with special cocktails and festive items on the food menu just for this season (who knows, some might even have a few special brews). Along with the traditional Christmas pies, puddings, roast and stuffed turkeys and cakes, they offer events such as Santa Claus distributing gifts, Christmas Parade, carol singing and games as well. Expect several live artist performances as well. For instance, if you like dance music, make sure to drop in at AER, Tryst, Summer House Cafe and the likes. You just might hear Jingle Bells remixed!

Cost: INR 500 onwards, your appetite's the limit.
Indulge your sweet tooth
Nothing says Christmas like a good old-fashioned cake. Not just any cake but a delicious aromatic Christmas cake full of soaked fruits and drenched in rum. Bandra is a neighbourhood that embraces Christmas like no other. Every street is lit up and almost every house is decorated. It is also home to some incredible bakeries like American Express Bakery, Hearsch Bakery, A-1 Bakery, Rejoyce which are some of the oldest bakeries in Mumbai. Townies can enjoy old world charm at Irani bakeries/cafes like Yazdani Bakery, B. Merwan & Co., Kyani & Co., Jimmy Boy. Apart from plum cakes one can satiate their taste buds with mawa cakes and other savoury items like rolls, puffs, patties etc. The chic millennials can try Theobroma, The Rolling Pin, Le 15 Patisserie, Love Sugar & Dough.
Locations:
American Express Bakery: Multiple (https://www.americanexpressbakery.com/)
Hearsch Bakery: https://goo.gl/maps/ftjSPv9Zprt
A-1 Bakery: https://goo.gl/maps/nAKY6i4qAhT2
Rejoyce: https://goo.gl/maps/V8P6UaAchF32
Yazdani Bakery: https://goo.gl/maps/6BAPYGyXhWo
B. Merwan & Co.: https://goo.gl/maps/aDXsBwMp6GQ2
Kyani & Co.: https://goo.gl/maps/4BJxDThvVCm
Jimmy Boy: https://goo.gl/maps/w1ESyWxD5tH2
Theobroma: Multiple (http://theobroma.in/)
The Rolling Pin: https://goo.gl/maps/KmvjiDhdL6U2
Le 15 Patisserie: Multiple (http://www.le15.co.in/)
Cost: As much as your appetite permits
Groove to some awesome acts at nightclubs
Mumbai's known for its nightlife, and things are taken up a notch on New Year's Eve and Christmas. Many of the city's bars and nightclubs host parties, with celebrity DJs spinning the hippest tracks, plenty of festive-themed food and drinks plus energetic crowds, you are certain to have a good time. Bring out your party animal and add cheer to the festive mood. Look forward to several parties being listed on Insider soon!

Cost: Rs.1000-5000 cover charge or entry passes.
Walking tour of Gaothans
Gaothans are old East Indian villages that are now designated as heritage sites. One can take a walking tour of these villages with old world charm that are decked up in fineries and lights and show off welcoming Christmas trees. The quaint bungalows with Portuguese and British architecture, lanterns, tiny balconies, roofs and stained glass windows are tastefully lit and decorated. You can go by yourself, or take a curated walk with several operators who can give you more insights into heritage and history of these places and its people. Some of these gaothans are Khotachiwadi (Girgaon), Ranwar and Chuim (Bandra). One such event you can book on Insider right now is Matharpacady, here.
Locations:

Khotachiwadi: https://goo.gl/maps/m3YJXXrknq22
Ranwar: https://goo.gl/maps/PZiqb6BmZes
Chuim: https://goo.gl/maps/7yZd6LHXhMz
Cost: INR 500-1000
Street Shopping & Malls
Mumbai's markets transform around this time of year to cater to all of your Christmas shopping needs – from Christmas trees and decorative ornaments to Santa costumes. Hit the markets at Hill Road in Bandra, which remains the best place for Christmas shopping. Here, you will find streetside stalls selling decoration items, festive sweets, and treats at very affordable prices. Those down south can head to Colaba Causeway and Crawford Market to get their festive fills. Prefer something more comfortable and sans haggling? No problem - all the city's malls will be decked up! This is the time of the year when shops feel generous and you can refill your wardrobe! Hit up some of the most popular malls in the city: Oberoi Mall (Goregaon) R-City (Ghatkopar), Viviana Mall (Thane) and Inorbit (Malad) in particular are known for their fabulous celebrations.

Locations:
Bandra Street Market: https://goo.gl/maps/bBzTUaet14S2
Colaba Causeway Market: https://goo.gl/maps/6wuQEgJjbcC2
Crawford Market: https://goo.gl/maps/Nmac2ZG71ss
Cost: INR 100 onwards - there is no upper limit!
A Sufi celebation at Mahim Fair
What better way to celebrate secularism than celebrate a sufi event during Christmas? The Mahim Fair is celebrated in the memory of Hazrat Makhdum Ali Mahimi, a Sufi saint of the 14th century. This is a 12 day-long festival event that starts every December at around 20th to 25th with festive attractions like Qawwalis, Fun and Fair, Sufi music and food stalls. Though this is not related to Christmas, but hey aren't we celebrating our vibrant multi-culture?

Location: https://goo.gl/maps/ksj98brdV592
Cost: Chadar and sandal for exchange of "Dua".
Also, check out exclusive New Year Parties All Over Mumbai!
Or check out New Year Camping and travel events near Mumbai
Happy New Year and have an incredible 2018. As always, stay tuned to Insider for awesome things to do in your city!

All images are Creative Commons / sourced from respective websites or social media handles.
Subscribe to receive our newsletter!
Find the best experiences happening out there in your city or enjoy handpicked content while sitting comfortably at home. Insider is your go-to place to figure out what to do today!