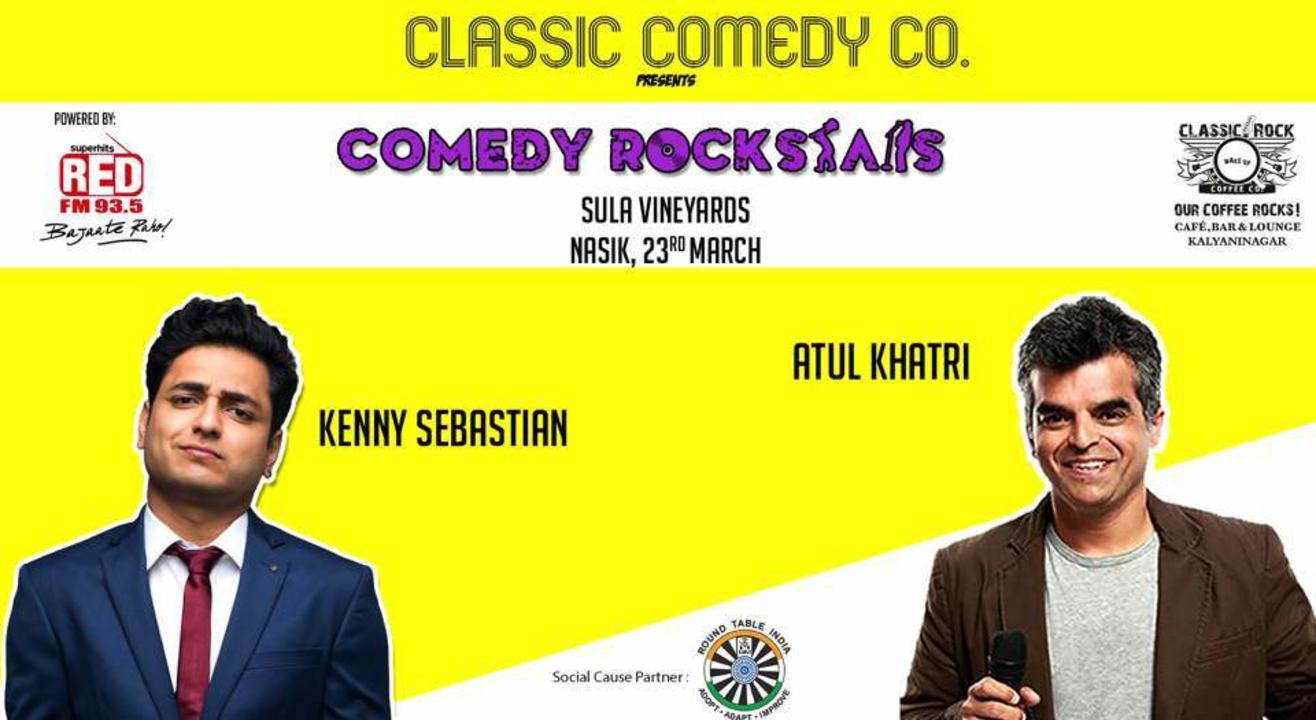 Comedy
Comedy Rockstars Feat. Kenny Sebastian & Atul Khatri
350 - 1003 (Inclusive Of GST)
About
After bringing top comedians Zakir Khan, Biswa Kalyan Rath, Kanan Gill, Sorabh Pant & Varun Thakur to Nasik, Classic Comedy Co. presents Comedy Rockstars feat. Kenny Sebastian & Atul Khatri on 23rd March at Sula Vineyards!
With a seating capacity of over 2000 people, the Sula Vineyards amphitheatre has hosted some of the biggest events Nasik as seen, the biggest being the extremely famous and popular Sula Fest that takes place every year in February.
Fanned by the cool breeze from the nearby Gangapur lake, the 1.5 acre Greek style outdoor amphitheatre with a sloping semi-circular seating and professionally landscaped lawns is the perfect venue to enjoy a show by two of India's most popular stand-up comedians.
So get your tickets and come join us with your friends and family for an evening filled with food, drinks, fun and laughter.
Classic Comedy Co. is a venture of FoodJockeys LLP, the India Master Franchise for Classic Rock Coffee Co. USA.
The two Classic Rock outlets in Pune are the most popular venues for live performances, especially stand-up comedy.
Contact us if you want to own a franchise of the coolest coffee shop/pub/bar with great food and drinks and having the best artists in comedy, music and magic performing regularly to be the most talked about and visited place in town.
Venue
Sula Vineyards
Gat 36/2, Govardhan Village, Off, Gangapur-Savargaon Rd, Nashik, Maharashtra 422222