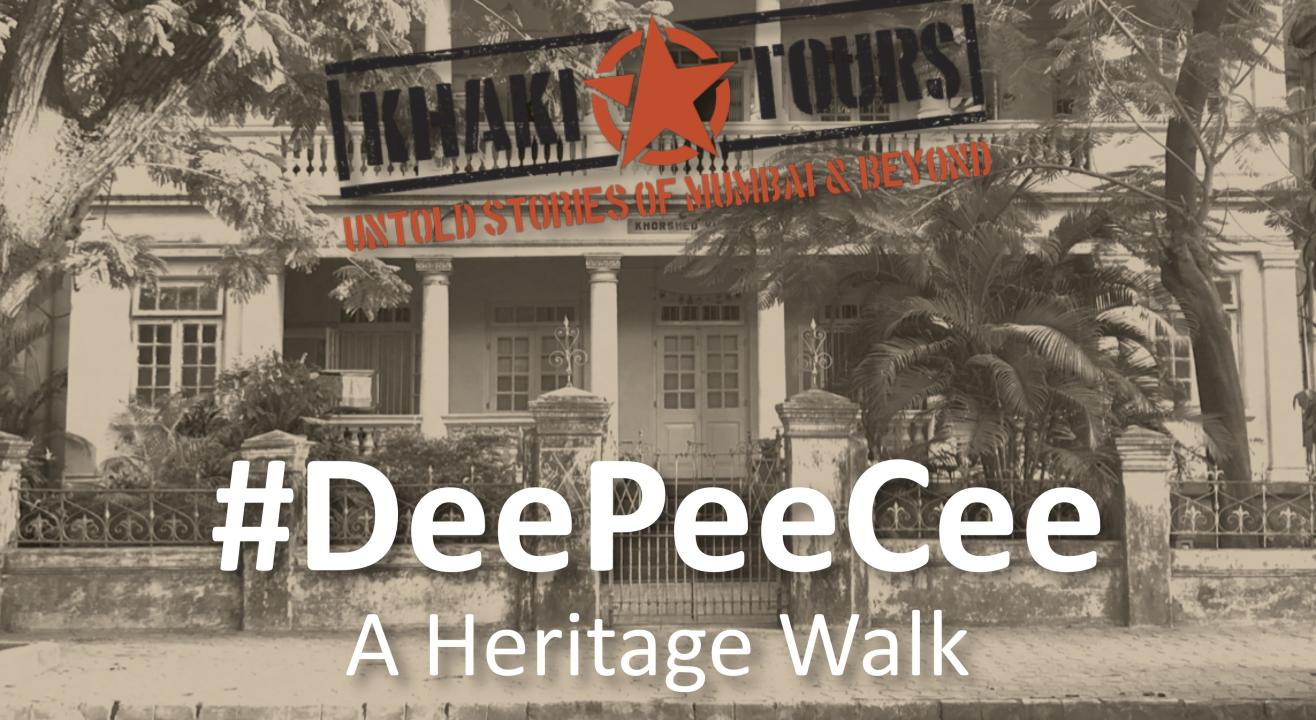 Walks
#DeePeeCee by Khaki Tours
Mancherji E Joshi Chowk, Mumbai
About
#DeePeeCee by Khaki Tours
A plague struck the city of Mumbai in 1896. It caused many deaths, but also a few births - that of the first planned developments in the city. Up in the north of the island city, far from the congested areas of the Fort and the Native Town, the suburbs of Dadar, Matunga, Sion and Mahim came up to decongest the city. A Parsi cooperative housing society leased around a hundred plots in the upcoming suburb of Dadar. And around these plots grew the largest Zoroastrian enclave in the world. Our new walk #DeePeeCee explores this enclave, fondly called DPC by its residents, and tells stories around the D, P and C of it - Dadar, Parsis and the Colony.
Date: 21st July 2019
Starting Time: 8.00 AM
Starting Point: Mancherji Joshi Statue, Cafe 792
Duration: 2.5 Hours
Distance: 2 Kms
Ticket Price: Rs 699/-
Highlights of the walk
- Persepolis in Parsi Colony
- The school built on a foundation of newspapers

- The 'model' building
- Happily married cottages
- Palaces of two kings
- Parsi surnames funnier than Sodabottleopenerwala
- Maharashtrian marriages with Parsi witnesses
- Tennis court for cars
- And, of course, the Parsi 'baug' without a boundary wallFor more information,
please call Khaki Tours (8828100111). Follow Khaki Tours on Facebook and Twitter.
Venue
Mancherji E Joshi Chowk, Mumbai
Mancherji E Joshi Chowk, Central Railway Colony, Dadar East, Dadar Mumbai, Maharashtra 400014