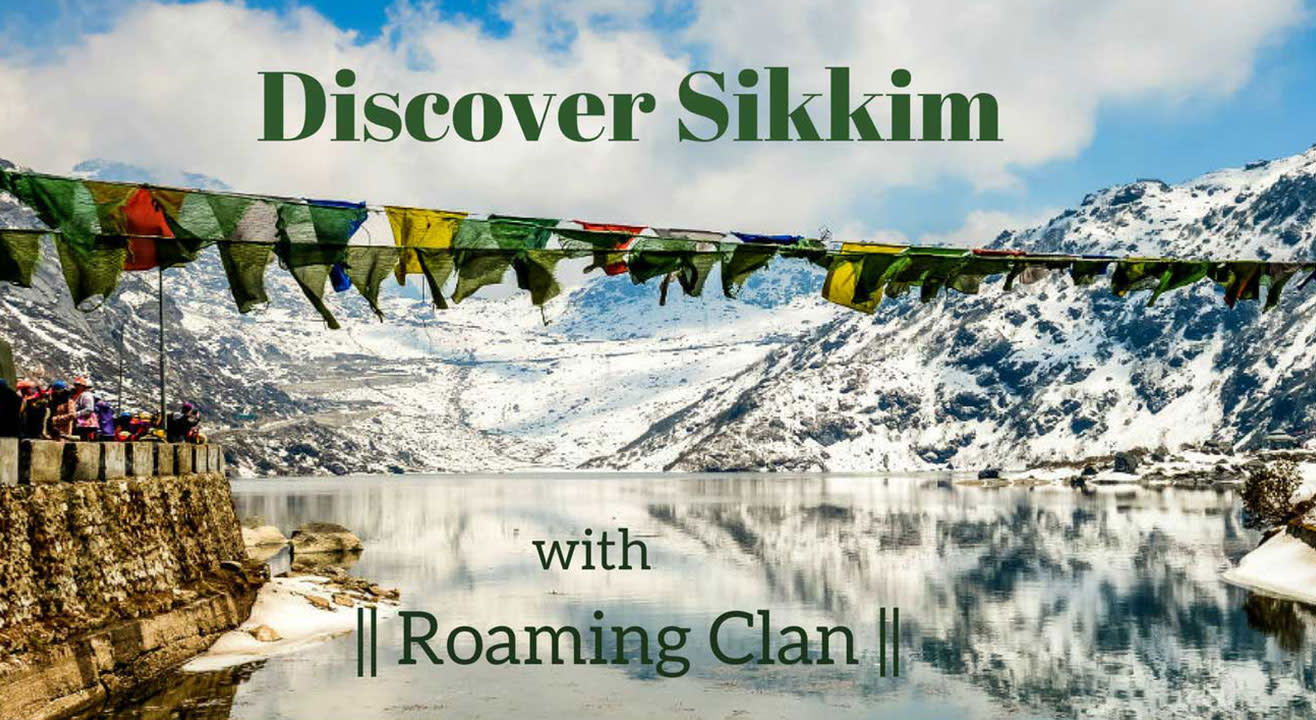 Tour
About
While most of the state is commercialized, West Sikkim has still kept its rich culture and heritage alive.


Sikkim is one of the prominent destination for travel enthusiasts because of the Himalayas, gorging waterfalls, snow-capped mountains, monasteries, flora and fauna. Not to forget the authentic momos and sumptuous thupka. Gangtok on the other hand, the capital of Sikkim and Tibetan Buddhist centre, is situated at an altitude of 5500 feet above sea level and on the Eastern Himalayan Range. The view of Kanchenjunga from Gangtok is awe-inspiring.


The question is, are you coming?
Pick up from the Bagdogra Airport is at 01:00 PM. You need to reach before that.
Drop to Bagdogra Airport is at 01:00 PM, please book your departure flight/train accordingly.

Places covered: Namchi, Pelling and Gangtok

Schedule: 8 Days/7 Nights
Day 1: Transfer to Namchi from Bagdogra Airport by taxi
Day 2: Namchi to Pelling via Rawangla - visit Buddha Park
Day 3: Pelling - Kanchenjunga Falls and Khecheopalri Lake
Day 4: Pelling - Sing-Shoe Bridge, Rabdentse Ruins and Pemayangtse Monastery
Day 5: Pelling to Gangtok - on the way visit Rumtek Monastery
Day 6: Gangtok - sight-seeing
Day 7: Gangtok - Changu Lake, Nathu La Pass
Day 8: Return - Drop to Bagdogra Airport


Day 1: Namchi
Pick up from Bagdogra Airport at 01:00 PM and reach Namchi via taxi. Enter the most beautiful state of India – Sikkim. Start this memorable trip in a musical way. Once you reach the hotel in Namchi, after some rest, its the time for Karaoke! Sing your heart out with the local host - Minu.

Day 2: Namchi to Pelling
After breakfast, start your journey. Visit Char Dham in Namchi and Buddha Park in Rawangla. With a breathtaking backdrop of Himalayan Peaks, this gigantic, 41m-tall Buddha statue contains holy relics from 11 countries. After lunch at a local place in Rawangla, take the mesmerizing route to Pelling, appreciating the beauty of this natural wonder.

Day 3: Pelling - Kanchenjunga Falls and Khecheopalri Lake
This day, visit the majestic Kanchenjunga Falls and Khecheopalri Lake. A quiet and serene pathway takes you through sometimes steep and winding roads of the hills. If weather permits, you will get to trek up to a hidden, untouched and pure waterfall which was discovered on the last trip and was named "Pawan Falls," after the guy who helped find it. In case the weather is not good for this trek, you will visit a local NGO and spend some quality time with these cute, naughty kids in the school.

Day 4: Pelling
Head to Sing-Shore Bridge. It's the highest suspension bridge in Sikkim. The downward view from this bridge is overwhelming with the sight of beautiful waterfalls and breathtaking views of the green hillsides. Next on the list is the archaeological site - Rabdentse Ruins and Pemayangtse Monastery. In the evening, trek for around 3 km to see one of the most beautiful monasteries and the astounding views of Pelling while trekking up.

Day 5: Pelling to Gangtok
Leave towards Gangtok. On the way, pay a visit to Rumtek Monastery. Rumtek is the largest monastery in Sikkim and was built-in the 16th century. Nestled amongst verdant mountains, distant snow peaks and flowing streams around it, you will see prayers underway with rows of monks sitting together, chanting the sacred Buddhist texts. In the evening, check out the famous MG Market and indulge in some local shopping.

Day 6: Gangtok
Do some local sightseeing of Gangtok. Visit Ganesh Tok, Himalayan Zoological Park, Hanuman Tok, Bakthang Waterfalls, and Tashi View Point. Once you are back from sightseeing, just walk around Gandhi Chowk and explore the local city on your own.

Day 7: Gangtok - Nathu La Pass and Changu Lake
Visit the beautiful and holy Tsomgo or Changu Lake which is just 5 Km from the China border. Next stop is the mighty mountain pass of Nathu La and Baba Mandir. Nathu La pass is considered as one of the highest motorable mountain passes in the world.

Day 8: Return - Gangtok to Bagdogra Airport
Pack your bags, check out and with the truckload of awesome memories to relish for the rest of our lives and with some lifetime new traveller friends, you say goodbye to beautiful Sikkim.

Till you meet again!
Accommodations
Airport transfers
Local transportation
Everyday breakfast
All sight seeing
Small trek to a hidden waterfall
Clan captain
Unlimited fun.
Flights or other transportation to/from Bagdogra Airport
Meals not mentioned
Travel/health insurance
Entry tickets
Anything not mentioned in inclusions.
While the tour itself is not very strenuous, please note that it can involve the following:
Somewhat long days
A good amount of walking
Early morning wake-ups and other similarly challenging scenarios.
Please keep in mind that the above itinerary and activities are subject to change.
Travel sometimes involves unexpected situations so things might need to be re-arranged at times. However, it is important to remember that travel is all about the journey, and so even the unexpected situations you may face should be treated as part of the overall experience!
Prices are based on the sharing of rooms and single members of the group will typically be put together. While Roaming Clan does its best to secure as many rooms with separate beds as possible, sometimes, two members of the group might have to share a large bed, but that's all part of the adventure and they guarantee you'll have a blast anyway.
Single supplement is available on this trip at an extra cost of 10,000 INR.
75% refund on your booking amount if you cancel your participation before 45 days of the tour date.
50% refund on your booking amount if you cancel your participation before 30 days of the tour date.
25% refund on your booking amount if you cancel your participation before 15 days of the tour date.
No refund afterwards.
No show will be considered as cancelled from the participant end and no amount will be refunded.
Roaming Clan is about breaking the mental barrier of travelling solo. It's about encouraging people to step out of their comfort zone, to meet new people and to experience different destinations with a group of like-minded strangers. The underlying purpose of Roaming Clan is to convert vacationers into true travellers.