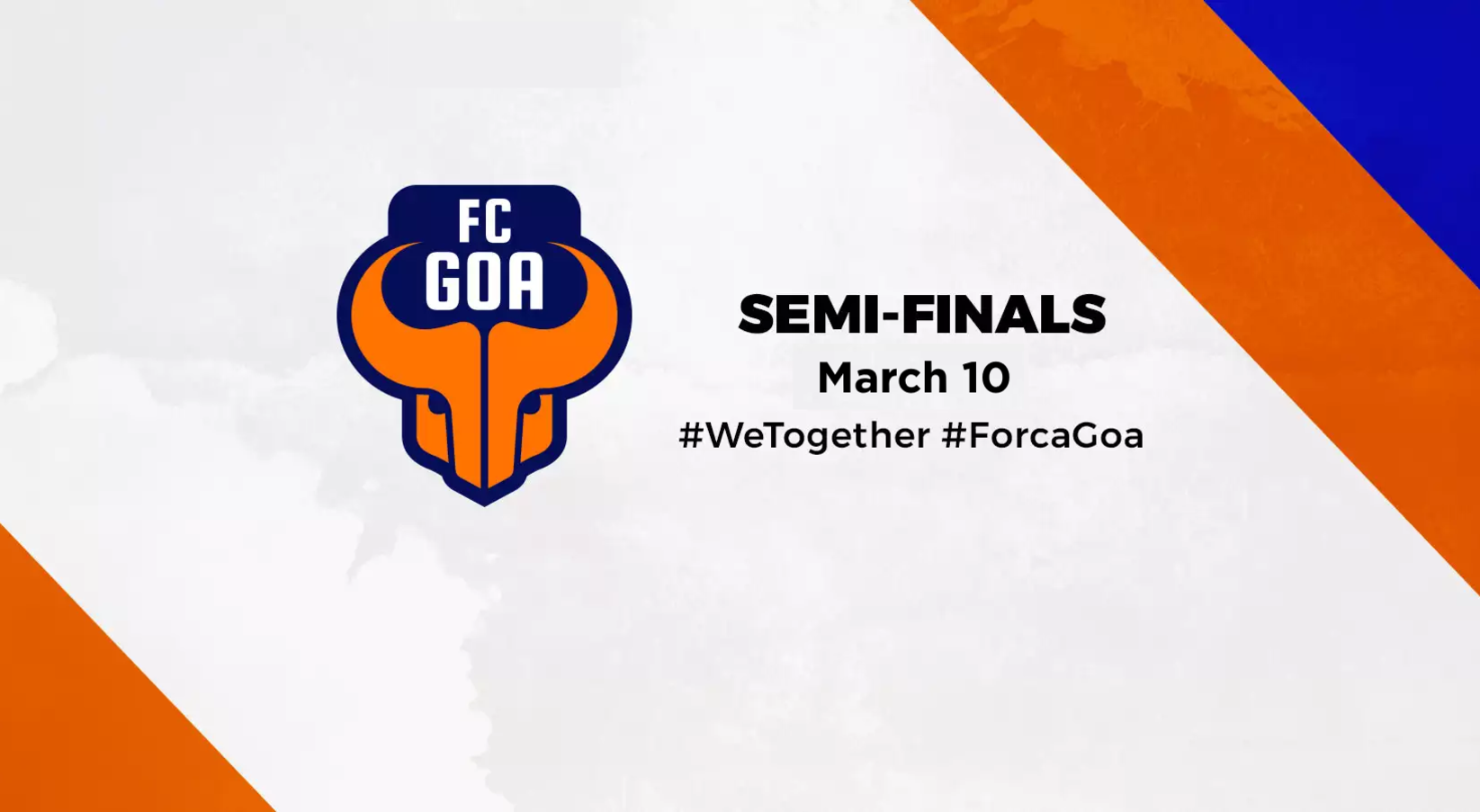 Football
Indian Super League 2018-2019: FC Goa Tickets, News, Schedule & More!
Indian Super League 2018-2019: Match tickets online booking, news, schedule & more! Details for FC Goa here.
Stay tuned to this page for updates on the Indian Super League 2018-2019, including tickets, ticket offers, match schedules, and more.
The schedule and details for FC Goa match tickets in ISL 2018-2019 will be out soon!
Watch Kerala Blasters FC Live in Toyota Yaris LaLiga World
The Kochi ISL team, Kerala Blasters FC take on Australia's Melbourne City FC (who came 3rd in the competitive A-League) and Spain LaLiga's Girona FC (who made their presence by beating champs Real Madrid) from July 24-28 in Kochi. Tickets to all games out below, starting ₹275.
Sign up for ISL updates
Tickets to FC Goa matches for ISL 2018-2019 are not live yet! To be the first to know when there are updates and when tickets go live, please sign up here.
About the team
The FC Goa brand stands for strength, integrity and pride. A club united and resolute in its pursuit for glory. The team embodies the spirit of Joga Bonito - the beautiful game - playing it the way it should be played, with pace, power and passion. The FC Goa logo is a combination of Goa's state animal - the gaur or Indian bison - and a shield, which symbolizes strength, attack and defence.
The Jawaharlal Nehru Stadium in Fatorda, Goa is the home ground for FC Goa. The stadium is widely considered to be one of the best in the country. The venue has been a mainstay of Indian football, having played host to a number of international games over the years.
About Hero Indian Super League
The Hero Indian Super League (ISL) is India's unrivalled football championship which kicked off on 12 October, 2014. The league has ten franchises based in the following cities: Chennai, Delhi, Goa, Guwahati, Kochi, Kolkata, Mumbai, Pune, Bengaluru and Jamshedpur. Their aim is for India to become a global football power and qualify for the 2026 FIFA World Cup!
Subscribe to receive our newsletter!
Find the best experiences happening out there in your city or enjoy handpicked content while sitting comfortably at home. Insider is your go-to place to figure out what to do today!