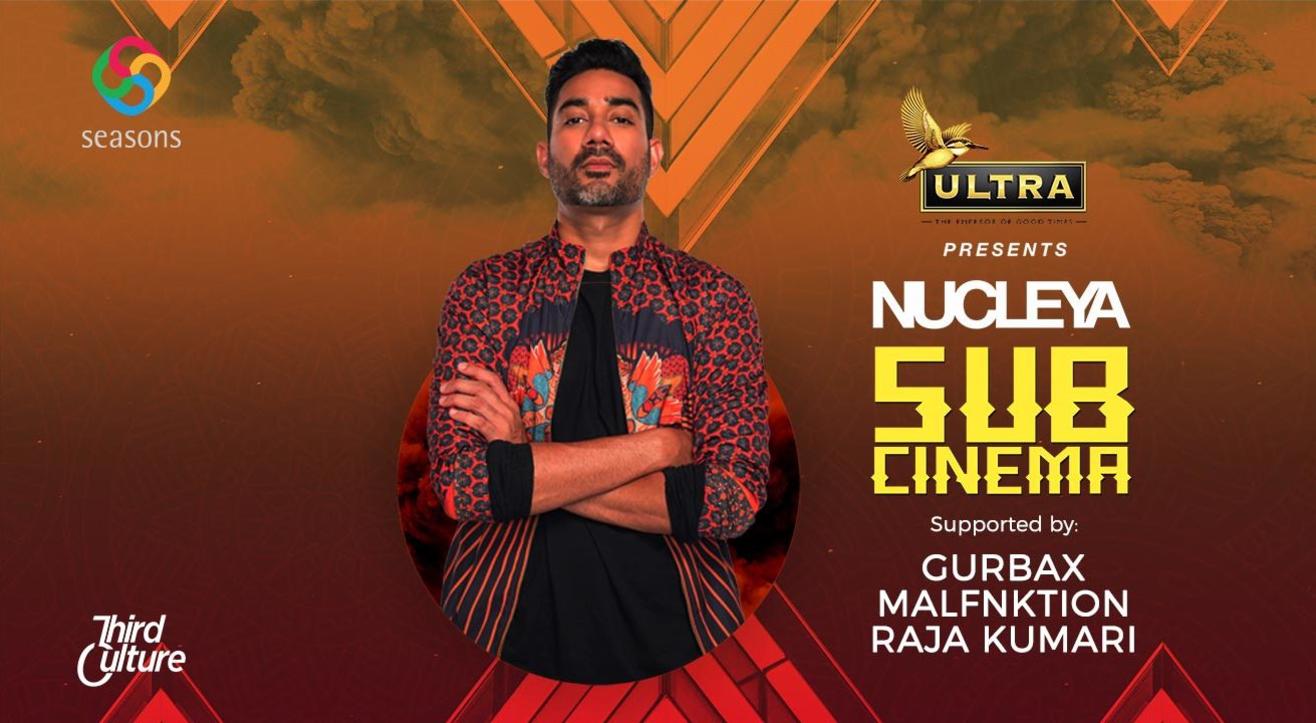 Music
Kingfisher Ultra presents Nucleya Sub Cinema LIVE
About
After a long wait, Pune's ready to witness the return of the country's Bass Raja! Nucleya is back with his annual showcase. Featuring a stellar line up of supporting acts, a custom designed stage, a complex lights and AV setup, some of the best visuals and effects and the King of India's Bass music scene, Sub Cinema is an amalgamation of various elements to bring you an exclusive bass experience.
Hosted by Seasons Mall, this is going to be one hectic Sunday for you fans!
Get tickets or die trying!
Single-handedly responsible for building a lexicon of bass music unique to India, Nucleya aka UdyanSagar is undoubtedly the country's most popular and influential independent artist. This was most evident in September 2016, when he launched his newest album, Raja Baja to a crowd of 12000+ fans at NSCI Stadium, Mumbai, followed by the most ambitious tour by an Indian independent artist – reaching 2,00,000 fans across 18 cities. He also played at the inaugural edition of the prestigious Electric Daisy Carnival (EDC) India and was invited to play at EDC Mexico and the flagship EDC at Las Vegas.It's often said that he did for Indian bass what Skrillex did for dubstep in the United States or how Diplo and Major Lazer introduced global bass into the mainstream.