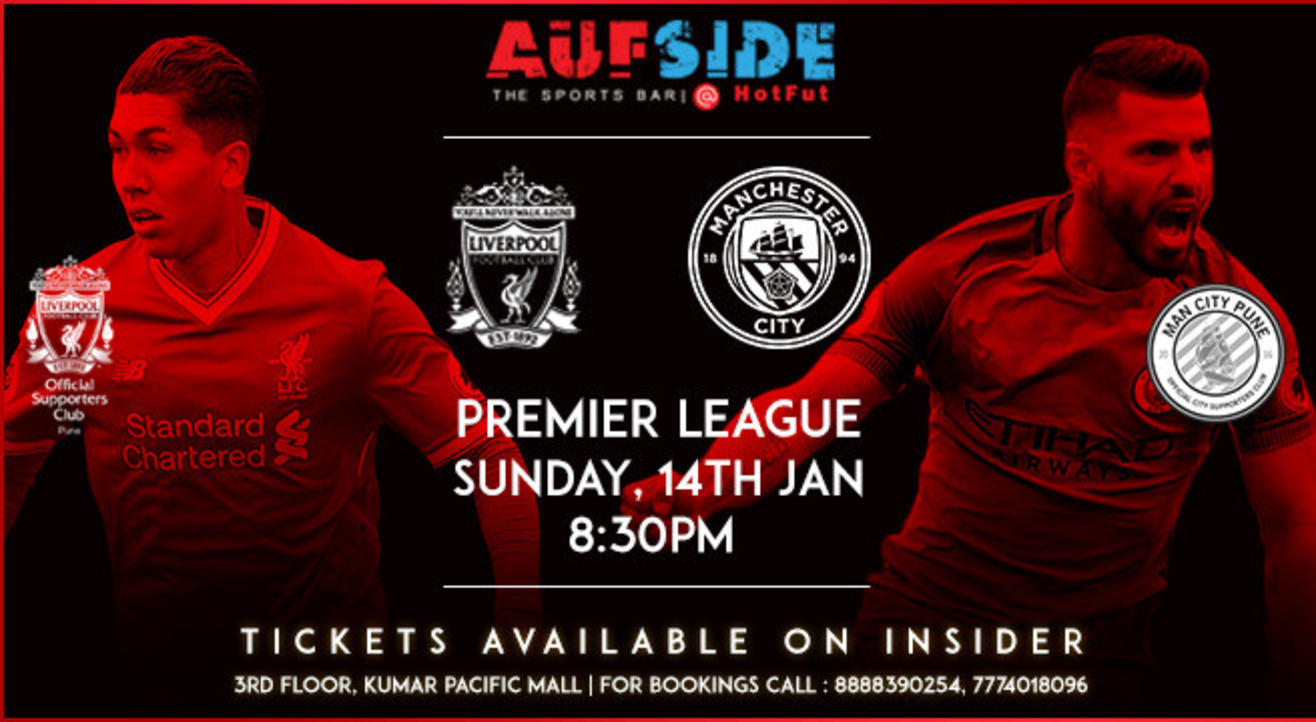 Screening
Liverpool v Manchester City Screening, Pune
About
Liverpool will try and make amends after last times 5-0 drubbing when they faced Manchester City in September! Van Dijk hopeful to strengthen the back four playing at home this Sunday. Watch the game right from the pre-match analysis 8:30pm onward live with commentary.
Screening Project and Aufside bring together Liverpool OSC Pune and Mancity Pune SC to create a stadium like atmosphere in the city. Making it easier to grab your seats, Book your seats right now.
Bonus, Happy hours till 9pm. You know the drill !