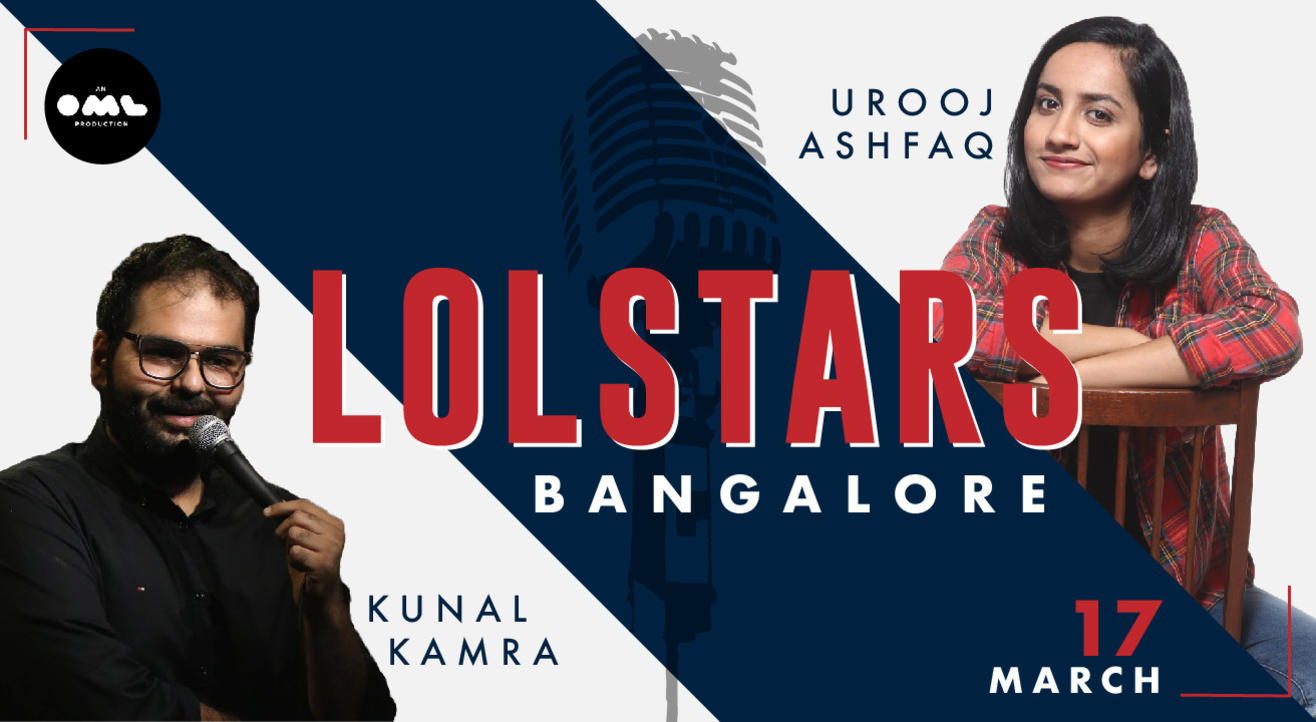 Comedy
LOLStars ft. Kunal Kamra & Urooj Ashfaq
Good Shepherd Auditorium, Bangalore
About
Kunal Kamra
An advertising junkie by day and comedy man by night, Kunal Kamra has been leading a double life for close to five years now. The comedian once said in an interview, "On stage, I do not believe in drawing a line — that's reserved for jokes that are unfunny," a statement true to his style of comedy. His humor channels his unfiltered thoughts and his speeding thinking process points towards the absurdities of life, making him produce one great set after another. The comedian started performing professionally in 2013, with his first ever show at the glorious blueFrog, Mumbai (RIP). The comedian is now a regular at the all the big comedy venues in the country, and has a dedicated fan following (despite him tasing them at this live shows with his witty barbs). His recent show Punchliners presents his jaded view on advertising life, thanks to being overworked and underpaid.
Urooj Ashfaq
Urooj Ashfaq is a 22 year old comedian. She jokes about a variety of topics hoping one of them will get a laugh. She was a finalist on Queens of Comedy and does open mics when she's not sleeping.

A LOLStars Comedy night promises you an evening of the finest comics giving you new comedy, which is guaranteed to leave you red in the face and give your abs a good workout. You will see one of the top comics on tour, supported by a rising star who has recently brought comedy club audiences to its collective knees. Keep checking this page because more and more shows will keep getting announced - and more cities as well. There could be a few surprises in there as well!
Venue
Good Shepherd Auditorium, Bangalore
Museum Rd, Opp Patricks Church, Richmond Town, Bengaluru, Karnataka 560025