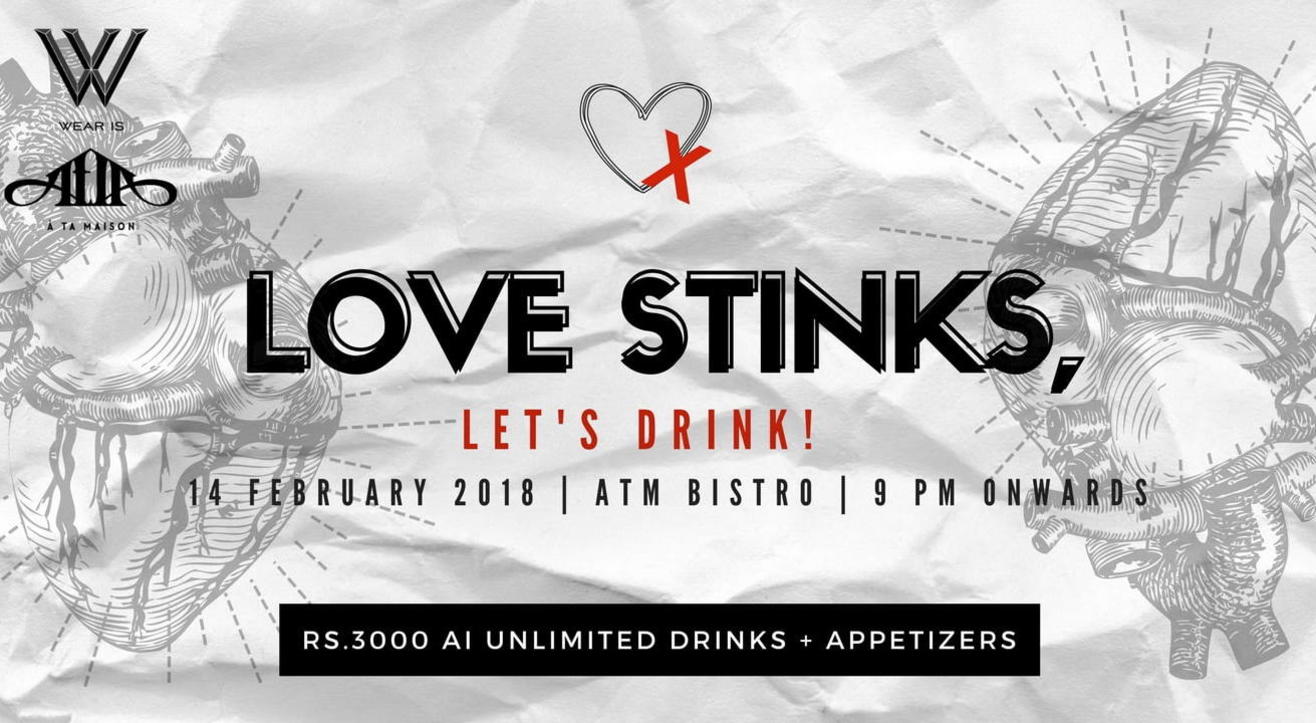 Drinks & More
Love Stinks, Let's Drink!
A Ta Maison, Sunder Nagar
About
This Valentine's Day, "Wear Is The Discussion" is hosting the city's coolest house party à ta maison (aka ATM Bistro) and you're invited!


Join in as they give Cupid the slip and bid goodbye to the usual cheese and romance. Get ready to feast your heart out on delicious canapés and cocktails, indulge in some great conversation (drunken or otherwise!), dance the night away and just have some good old-fashioned fun! So whether you're single and ready to mingle or (un)happily married, come along and raise a toast to the madness everyone likes to call love.


Dress code: Anything but red!
Wear Is The Discussion is India's foremost online fashion company that brings to you everything that you could want to know about the world of fashion.
Venue
A Ta Maison, Sunder Nagar
21, First Floor, Market,Near, Khan Market, Sundar Nagar, New Delhi, Delhi 110003