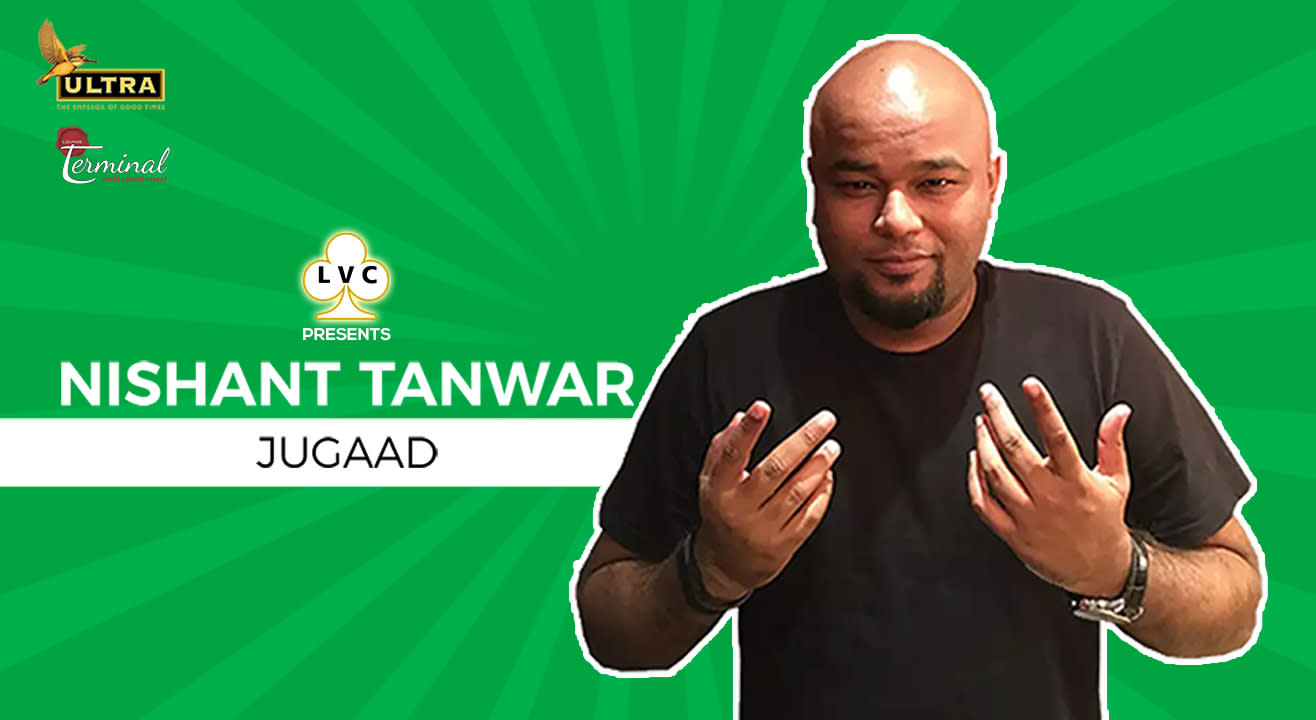 Comedy
LVC Presents Nishant Tanwar's 'Jugaad'
LVC Comedy & Music Cafe, Goa
About
Like the word itself, this one hour performance by Nishant Tanwar is the ultimate comedy special that bends the rules and signifies creativity with some existing jokes that you haven't heard before, and some new ones that you haven't heard before. Got it?


If that has got you thinking, imagine what these newly manufactured jokes will do to your sense. Laughter, questioning and even more laughter. Get your friends along and be bamboozled as one!
Nishant "Joke Singh" Tanwar's comedy talks about stereotypes, racism, politics and Indian culture. On your request, he can make fun of your boss, neighbours and mother-in-law. Since everything else is so expensive in this country, he tries his best to keep his jokes as cheap as possible. During every performance, he shares some sure shot tips of losing both, weight and virginity.
Nishant gives his opinions on corporate jobs!
About the Organizer & Venue
LVC Comedy & Music Cafe is an environment for people who love watching and performing music and comedy while also helping the community to come together and collaborate and create.
Venue
LVC Comedy & Music Cafe, Goa
Lounge Terminal, Level-6, 5th floor, Caculo Mall, Opp. Fire services H. Q, Panaji, Goa 403001