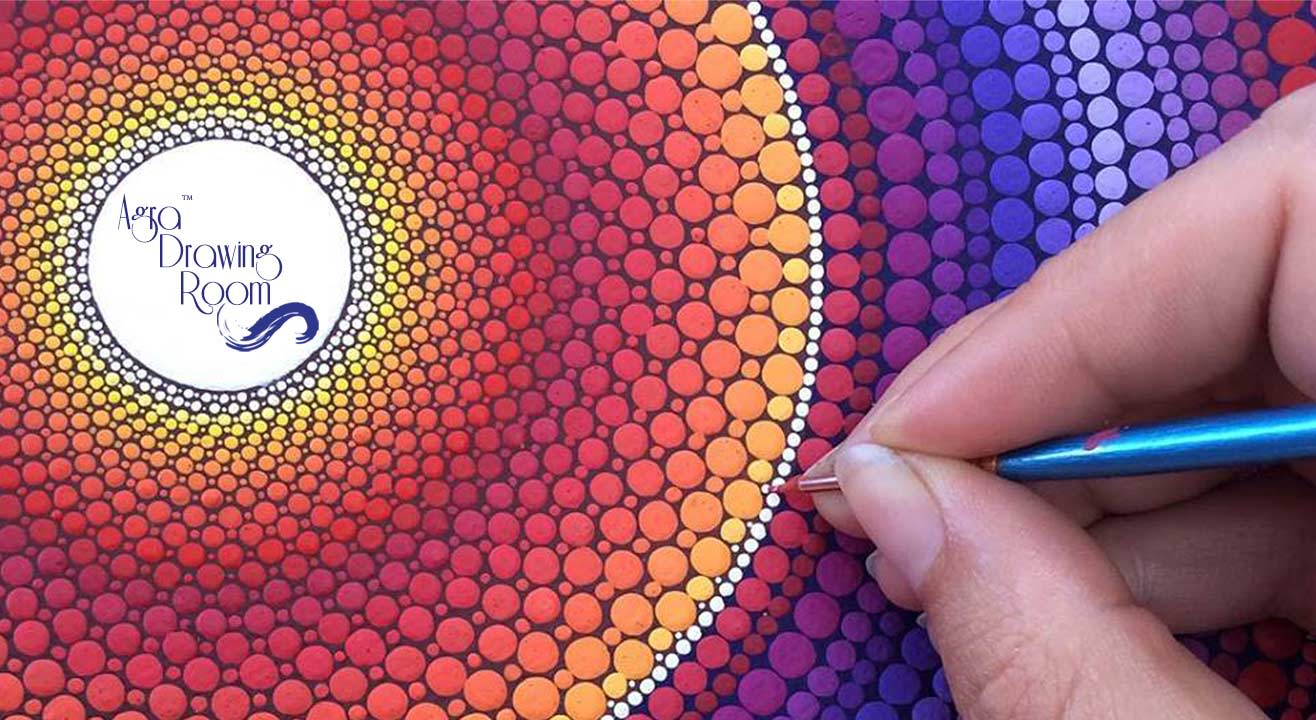 Painting
Mandala Dot Art Workshop
Bedweiser Backpackers Hostel Agra
About
The Agra Drawing Room brings to you the Mandala Dot Art Workshop.


Mandala dot art is a rare Indian folk art. It is easy, fun, you can keep improvising & adding your details and hence personalizing it, creating various lovely tiny dotted mandalas.


Mandala is a spiritual & ritual symbol representing the universe. Many people and cultures have vouched for the mandala's intrinsic meaning. Buddhists, Tibetans, and Hindus have all derived meaning from the mandala and its captivating beauty. The mandala includes many benefits. The design of the mandala is supposed to be visually appealing and aesthetically pleasing so as to absorb the mind in such a way that the negative thoughts are avoided from getting through the mind and a spiritual essence surrounds the individual observing the mandala, which in turn allows the individual a higher consciousness. It is also known to be therapeutic & calming.


Agra Drawing Room will be providing all art materials for the session, and since they believe in fostering creativity among all, this will be a guided painting session in which artists, non-artists, amateurs and beginners are all invited.


Founded by a self taught Artist Snehal Patil, Agra Drawing Room is an initiative that fosters fun and non judgmental environment that was created by the vision to encourage creative expression in everyday settings.
Bedweiser is India's funtastic chain of backpacker's hostel. If you want to experience the best hospitality while on a budget, you got the spot!
Venue
Bedweiser Backpackers Hostel Agra
MIG-57, Taj Nagri, Phase-I,, Near Shilpgram, Taj Ganj, Uttar Pradesh 282004