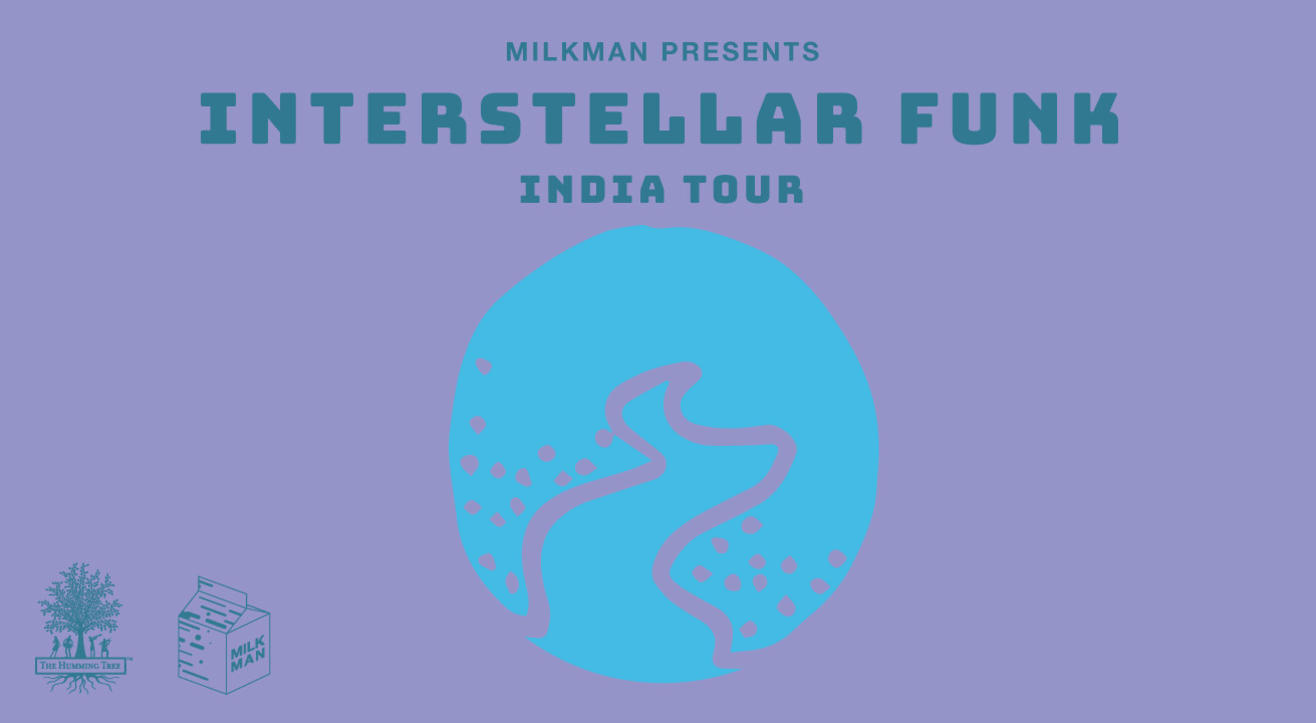 Music
Milkman Presents: Interstellar Funk / Bangalore
The Humming Tree, Bangalore
About
Milkman presents Olf van Elden aka Interstellar Funk live at The Humming Tree, Bangalore!


Olf van Elden is Interstellar Funk, a young Dutch producer whose sound stands out because of its imperfections, its human warmth and its rough charm. Full of timeless melody that really makes you feel something, both his productions and his DJ sets are daring and thought provoking, always, marrying up new school sounds with the roots of house and techno, as well as dropping in the occasional new wave along the way.


His first head turning release came on Tom Trago's Voyage Direct label and was swiftly and ably followed up by an impressive string of tracks on a number of Tape Records sampler EPs. It is here that he has proven his worth amongst a glut of fellow upcoming Dutch producers as the label is part of an Amsterdam collective renowned for its vibrant contributions to the alternative sides of local club culture.


Interstellar Funk contributes to his native scene in many other ways, too, and not only as a former resident of the legendary Trouw Club, but also thanks to his work for the Rush Hour family. As well as releasing a second new EP with the definitive label in 2015, he is also in charge of searching out new music for the label each and every week.


Interstellar Funk might only just be starting out on his musical journey, but already he has laid down some impressive ground work, both in the studio and in the club, and that is set to continue long into the future.


Cosmic Attic: Lush, disoriented soundscapes, sloppy drunken drummer beats that sometimes drift away from comfort zones, weird voices that morph into outerspace objects, sounds that let you find unfamiliar spots while you float inside your own cardboard box. Cosmic Attic is a Producer/DJ from Bangalore. He has released singles 'Brew,' "Close Poles", and "Fake Massage" in the past months and promises to put out a lot of music this year.
Since its launch in India, Milkman has successfully toured Baba Stiltz, Ben UFO, and Bake. Milkman has been founded with the intent of playing a leading role in the development of the Indian electronic music market and believes in high-quality musical curation, innovation, and more importantly, to give music lovers a truly exceptional experience.
Listen to the hypnotizing Local Train by Interstellar Funk
The Humming Tree is a music, arts and performance venue based out of Bangalore, India. Open since June 2013, they are a fun and friendly place to have interesting and delicious food, wicked drinks and congenial thoughts in an authentic environment during the day and a diverse music venue with extra-ordinary sound at night. Expect nice people, a relaxed atmosphere, personal service and most importantly, fantastic gigs from artists all around India and the world.