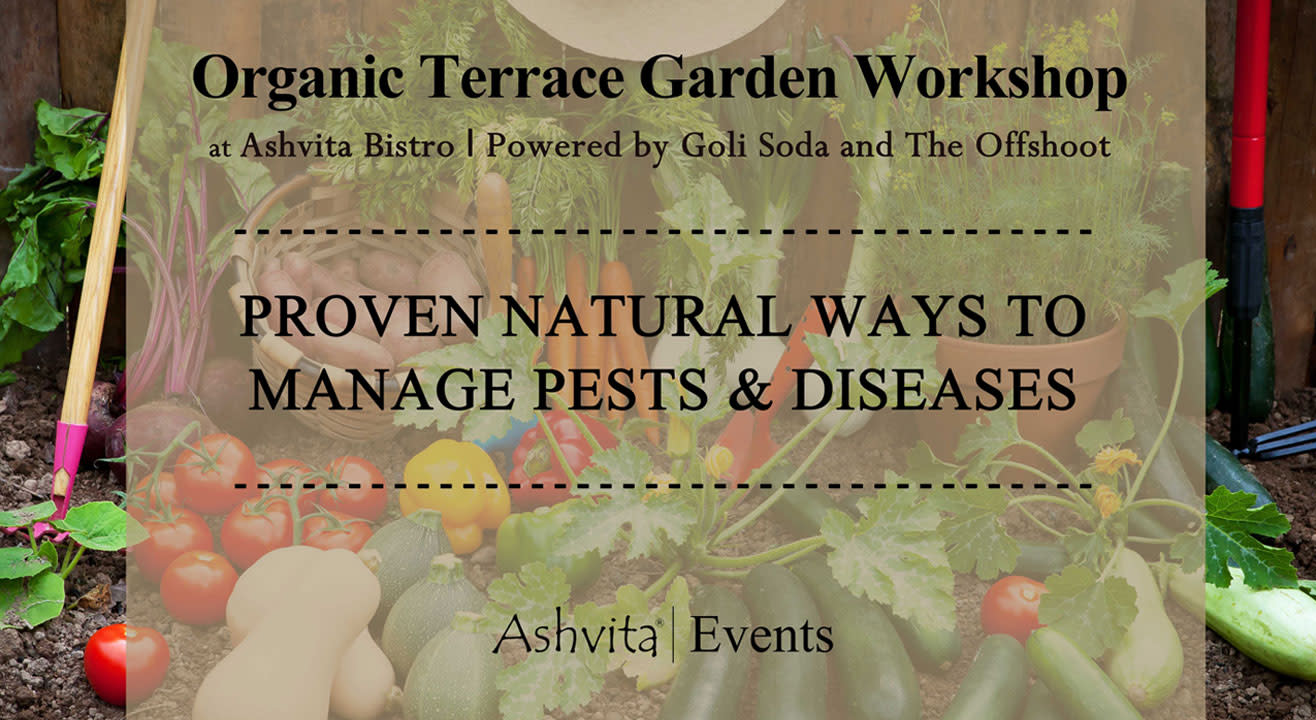 Gardening
Organic Terrace Garden Workshop: Proven Natural Ways to Manage Pests & Diseases
About
This edition deals with organic products to manage various pest and disease in organic terrace gardens and how to use them.


A demo of mixing the various products and use of various traps and resistance to pest and diseases in common veggies will be discussed. Participants would be given one sticky yellow trap to try it out in their home gardens as part of the workshop along with detailed handouts!
About the Organizer & Venue
Ashvita Bistro is a fusion restaurant in the heart of Chennai. Visit for a relaxing time with friends, conversation over freshly brewed coffee or a pot of tea, with some yummy home baked cakes and pastries. For those seeking something to satisfy a hungry tum, they've got a unique menu featuring soups, salads, sandwiches, Thai food and pastas! They also feature a homemade section with jams, pickles, spreads and other delectable goodies.