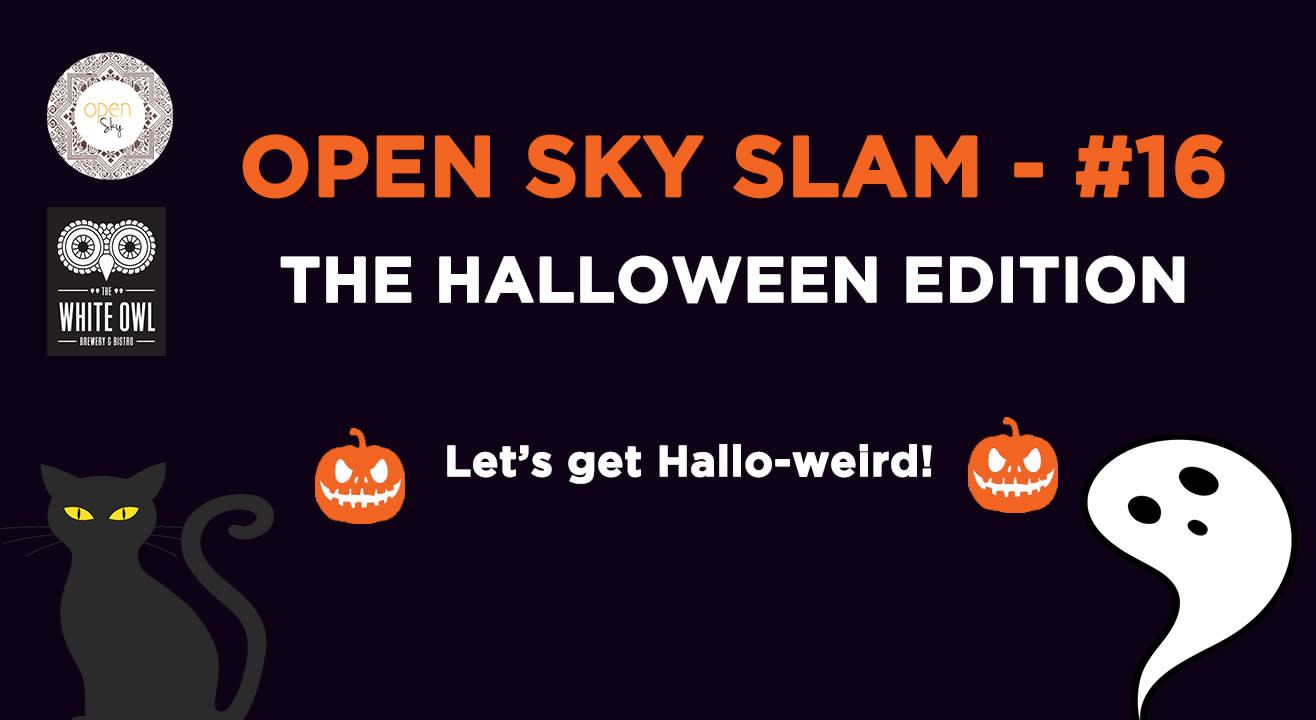 Drinks & More
OSS Mumbai #16 - The Halloween Edition, 2k17
About
Join us for our 16th edition at The White Owl, Lower Parel for an evening of poetry, music, and comedy. Make your way downtown to meet a community of like-minded individuals this Halloween.
A heady mix of art, conversation, and the best pre-Halloween bash in town!
Open Sky is a platform that allows artists around the World to showcase their talent. It is the melting ground of several opinions and lifestyles which comes together to form a beautiful co-existence of open minds. Poetry, music, dance, theater, magic and art keeps us attached ignoring all the barriers created for creative enthusiasts. The essence of Open Sky has reached to Mumbai, Calicut, Pune, Hyderabad, Karachi and Gold Coast, Australia along with its parent city Bangalore.