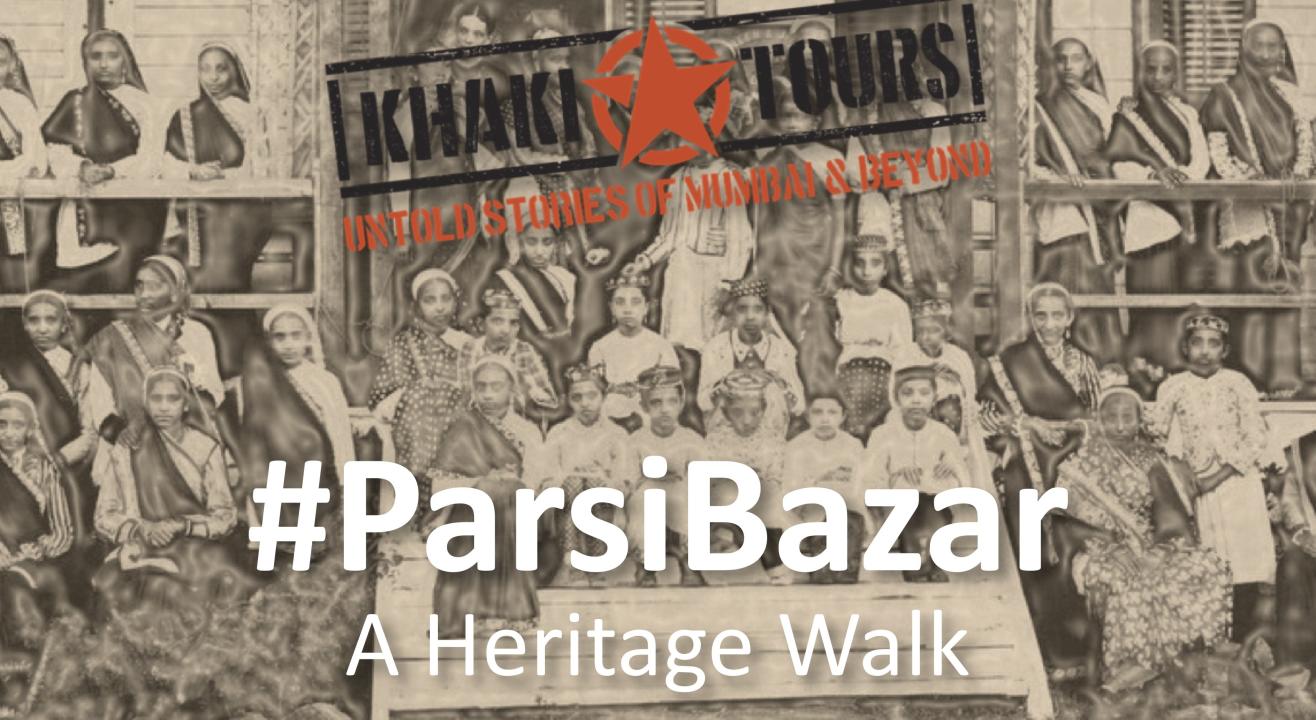 Walks
#ParsiBazar by Khaki Tours
Starbucks, Horniman Circle, Fort, Mumbai
About
#ParsiBazar by Khaki Tours
The Fort of Bombay was once divided into a European quarter in the south and a native quarter in the north. The native quarter was where the wealthy Indian merchants resided in various community enclaves. At the northern end of the Fort was the Bora Bazar , the enclave where the Bohri Muslims resided, and towards the centre of the Fort, the Parsi Bazar which had the residences of the wealthiest of Parsi families whose legacy we see even to this day. Join Team Khaki as we take a journey through the Fort's 'posh' native quarter to discover the remnants of this bustling enclave and what it has transformed into today.
Date: 28th July 2019
Starting Time: 5.00 pm
Starting Point: Starbucks, Horniman Circle.
Duration: 1.5 Hours
Distance: 1 Kms
Ticket Price: Rs. 499/-
Highlights:
- The Go-Go man
- The Parsi teetotallers
- A lane known for spirits of both kinds
- A beef market in Bombay
- The lane of barbers
- The only Saraswati temple in Mumbai
- A Gujarati speaking Bengali
- The birth of city's first musuem
- The communist corner
And of course...The first office of the Tatas!
Venue
Starbucks, Horniman Circle, Fort, Mumbai
Elphinstone building, Horniman Circle, Veer Nariman Road, Fort, Mumbai, Maharashtra 400001