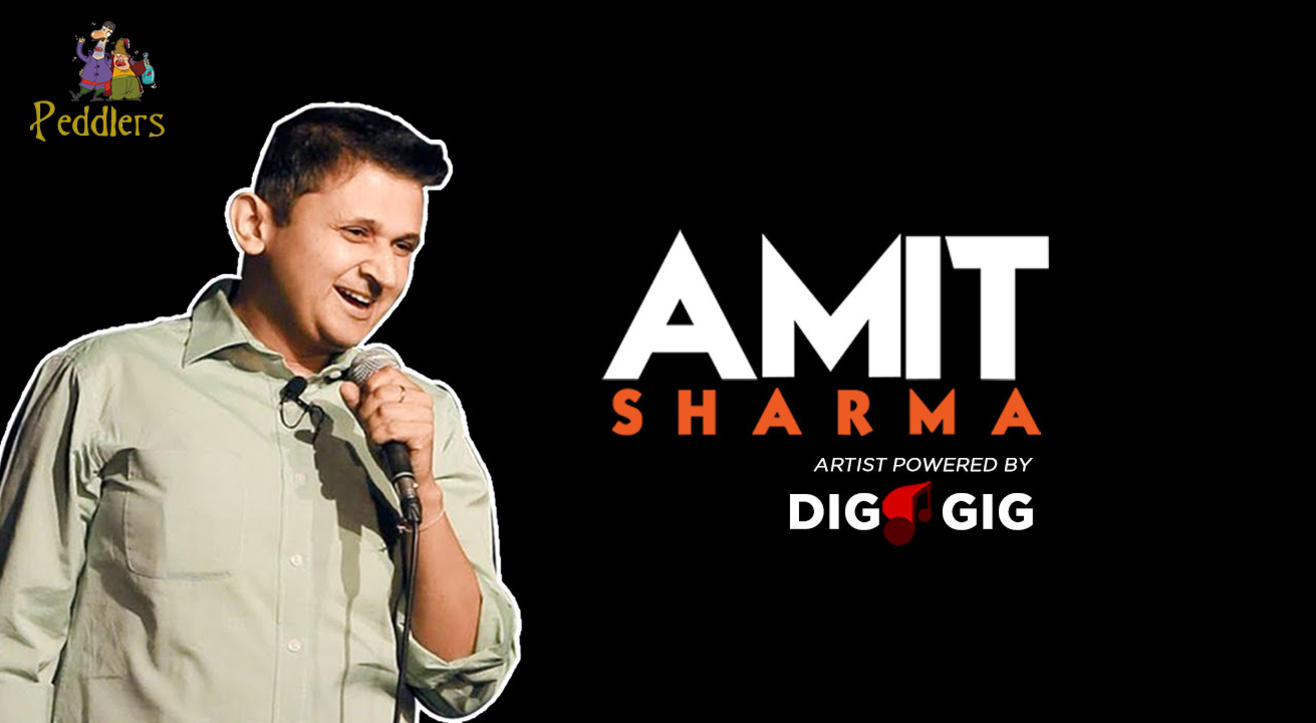 Comedy
Peddlers Standup Comedy Show ft. Amit Sharma Live in Chandigarh
Peddlers, Hotel Heritage, Chandigarh
About
Dig Gig brings to you Amit Sharma live at Peddlers!


Take a dive into the creative mind of this engineer turned comedian who doesn't shy away from any topic that is put forth. A liking for Hinglish and an amazing comic timing make this the perfect laughter outing!


Come along with your friends and go on a haha-thon!
Amit Sharma belongs to the commonly found Indian engineer species. After developing a split personality disorder by working in private sector for 8 years, he finally decided to cure himself by working with his comic personality. He mostly talks about Bollywood, politics, life in urban Indian society and sometimes, gets lucky in making his point and yes, being married gives him the inspiration and desperation required to become a comedian. Comfortable on stage with Hinglish, he is the kind of comedian you don't know whether you are laughing with him or at him, and it doesn't really bother him either way.
Amit makes not-so-common wife and papa jokes!
About the Organizer & Venue
Peddlers— an English pub, comes from the family of The Heritage Group, with no terms and conditions attached to it. The only rule that applies here are that of pubbing! Under the Big Ben, Peddlers was opened with a view to not only bring pubbing and rock culture in the city, but to 'infuse' rock amongst people. From cuisines ranging from English, Scottish, Irish, Indian, and Italian, with the perfect transfusion of choicest of drinks, the idea behind Peddlers is to introduce the city with the biggest names in rock and roll, alongside, making the "stars of tomorrow" shine.
Venue
Peddlers, Hotel Heritage, Chandigarh
Hotel Heritage, SCO 467 & 468, 35C, Sector 35, Chandigarh 160022