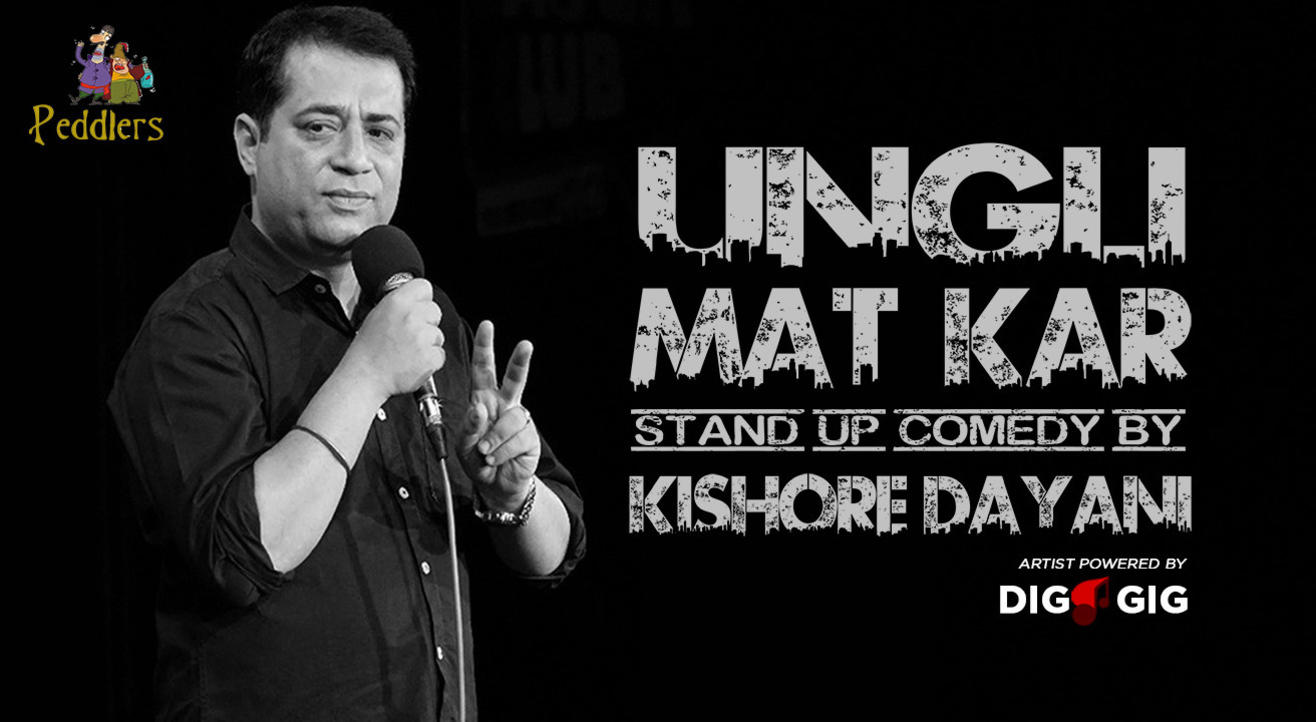 Comedy
Peddlers Standup Comedy Show ft. Kishore Dayani Live in Chandigarh
Peddlers, Hotel Heritage, Chandigarh
About
Peddlers presents Kishore Dayani live.


The funny Kishore Dayani will have you rolling in the aisles with his humour. Laugh your heart out as Peddlers presents to you the shows that are one of the best comedy shows in the city. From famous up-and-comers to headliners, they bring you the sane men who have tragedy in their heart and comedy in their head.


There's no shortage of options to tickle your funny bone in the city. If you're looking for big laughs, have a seat when Kishore Dayani takes to the stage. An evening blessed with laughter and happiness is guaranteed!
The Boy from Ranchi, is diverse and is pleasantly deceptive. His joking habit propelled him to pursue stand-up comedy. The small town boy is trying to make it big. Being a mix of Bihari, Jharkhandi, Sindhi and a Delhiwala hasn't helped matters for him and his life has become a mix of all 4 cultures. To top up the problems, he got married 3 years back and to make matters even worse, his mother in law keeps visiting him. Watch him talk about life of Biharis, Sindhis and how marriage marred him, and yes of course, his dog and Salman Khan.
Kishore takes a dig at Pakistan!
About the Organizer & Venue
Peddlers — an English pub, comes from the family of The Heritage Group, with no terms and conditions attached to it. The only rule that applies here are that of pubbing! Under the Big Ben, Peddlers was opened with a view to not only bring pubbing and rock culture in the city, but to 'infuse' rock amongst people. From cuisines ranging from English, Scottish, Irish, Indian, and Italian, with the perfect transfusion of choicest of drinks, the idea behind Peddlers is to introduce the city with the biggest names in rock and roll, alongside, making the "stars of tomorrow" shine.
Venue
Peddlers, Hotel Heritage, Chandigarh
Hotel Heritage, SCO 467 & 468, 35C, Sector 35, Chandigarh 160022