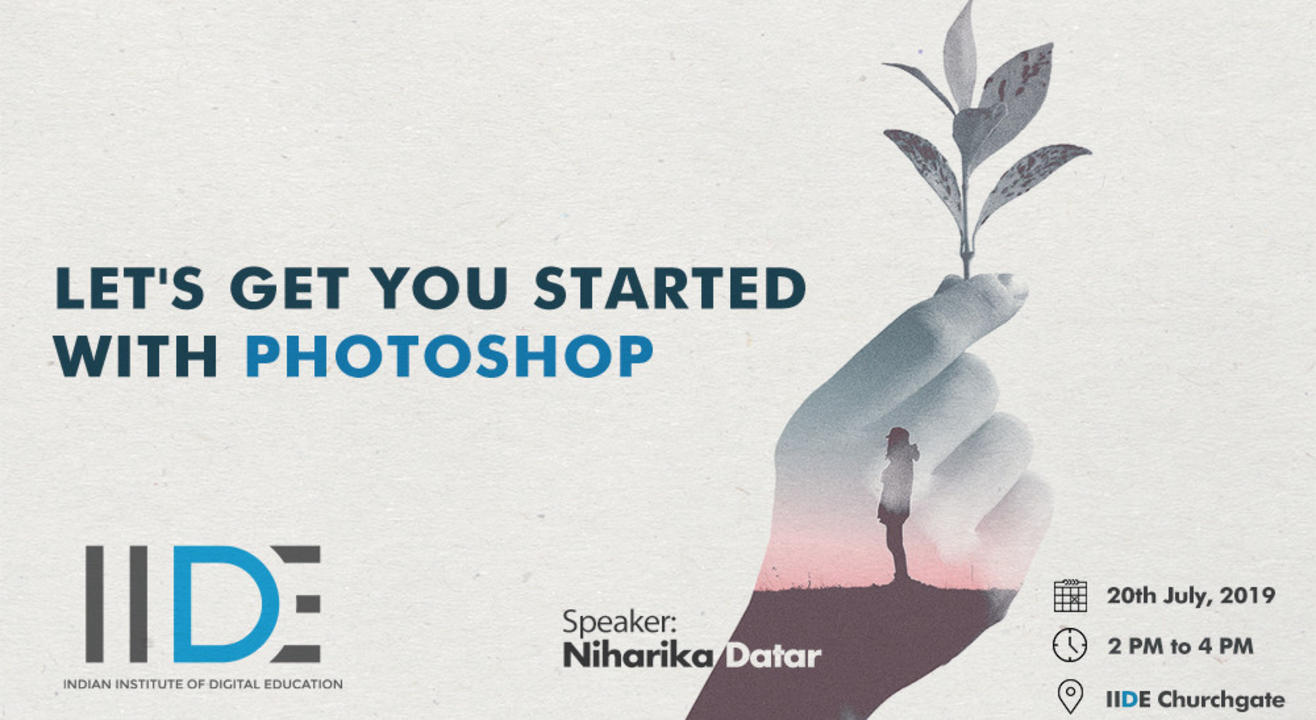 Workshops
Photoshop: Let's get you started
About
Ever desired to play with your photography or graphic skills?
Or
Make an average photo a boss one?
Well, a golden opportunity knocks your door, to get yourself familiar with one of the worlds best photo editing and manipulation software out there: Photoshop!
Come along as Niharika Datar, Chief Digital Design Trainer at IIDE, spills the beans in a 2-hour demo session in Photoshop in a practical and activity oriented format.
After attending this meetup, you'll learn:
A quick introduction to Photoshop
How to select objects like a pro
Merging two images to make them look one
Image touch up
You should attend if you're a:
Design Student
Startup Owner
Design Enthusiast
Coder/Programmer
Marketer
Essentials
Enthusiasm to learn
Laptop
Photoshop CC installed
And, guess what, the best part is - that you do not need any prior technical knowledge and the demo is absolutely free!
Speaker Details:
Niharika Datar is the Chief Digital Design Trainer at IIDE.
You can check out her LinkedIn Profile at:
https://in.linkedin.com/in/niharika-datar-2a81a632
Date: 20th July, 2019
Time: 2 p.m. to 4 p.m.
Venue: IIDE campus,Churchgate
Register to reserve your seat at the earliest!
To RSVP: http://bit.ly/2F84G3R