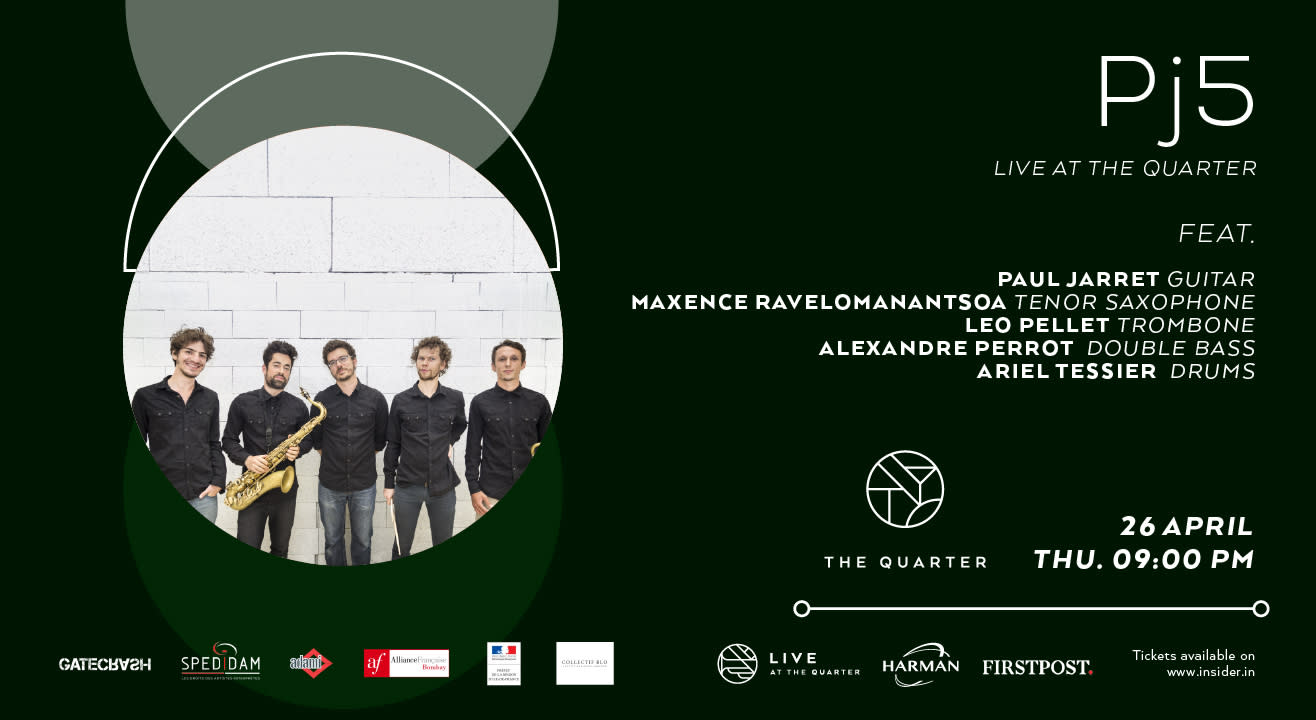 Music
Pj5 at The Quarter
Thursday | April 26 | 9PM
About
Beyond any doubt, french band Pj5 is influenced by English and Scandinavian rock, pop and electro bands, as well as the New York jazz scene. The band stays strongly attached to the jazz and the same time offers a modern sound where the melody thread is always running throughout the music.
On stage, PJ5 sends out a huge sound, with an omnipresent melodic lyricism, and explosive energy.
Come early to Live at The Quarter for Happy Hours from 7pm till when the first note is played.
For this special performance, we are offering a glass of complementary Wine, Sangria or Corona for seated tickets holders and a buy one get one Corona for our standing tickets!
Paul Jarret - Guitar
Maxence Ravelomanatsoa - Tenor saxophone
Leo Pellet - Trombone
Alexandre Perrot - Double bass
Ariel Tessier - Drums

Venue
The Quarter
Royal Opera House, Mathew Rd, Opera House, Girgaon, Opera House, Girgaon, Mumbai, Maharashtra 400004, India