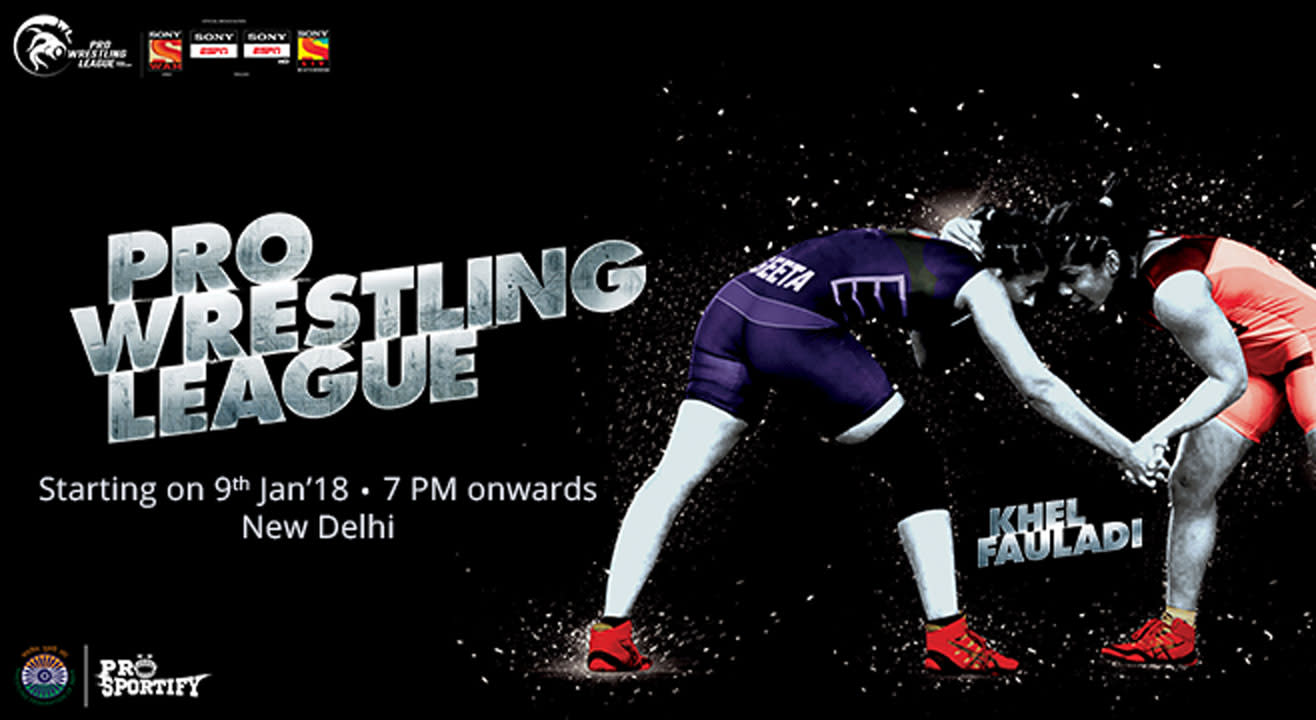 Wrestling
Gear Up For The Pro Wrestling League 2018
11 Olympic medalists. 23 Olympians. 23 World Champions.
The Pro Wrestling League is back: Jan 09-Jan 26, New Delhi.

After two successful seasons, the biggest Olympic wrestling league is back for Round 3! This time around, 6 teams will go to battle at Siri Fort Sports Complex. What else is new this year? PWL will be showcasing Greco Roman bouts for the first time in the history of the League.
A little history of of the sport
Wrestling for sport is almost as old as the human civilization. As a competitive sport, it has been contested at the ancient Olympic Games in 708 BC. When the modern Olympics resumed in Athens in 1896, wrestling became a focus of the Games. Since 1900, it has been an integral part of the Olympics. India has a rich tradition in wrestling too. Since time immemorial it was a popular sport among people in the villages, with 'Dangals' organized in sand 'akharas'. After the bout the winner would go around the crowd and people would offer him cash as reward for his victory.
About the Pro Wrestling League
The Pro Wrestling League (PWL) is the biggest Olympic wrestling league in the country. An initiative of ProSportify and the Wrestling Federation of India, PWL is the richest wrestling event ever. Instituted in the year 2015, PWL has successfully completed two editions. It has become the biggest Olympic Sporting League in the Country with a squad of 6 teams, 54 players, Olympic medalists and World Champions.
The teams this season:
Subscribe to receive our newsletter!
Find the best experiences happening out there in your city or enjoy handpicked content while sitting comfortably at home. Insider is your go-to place to figure out what to do today!