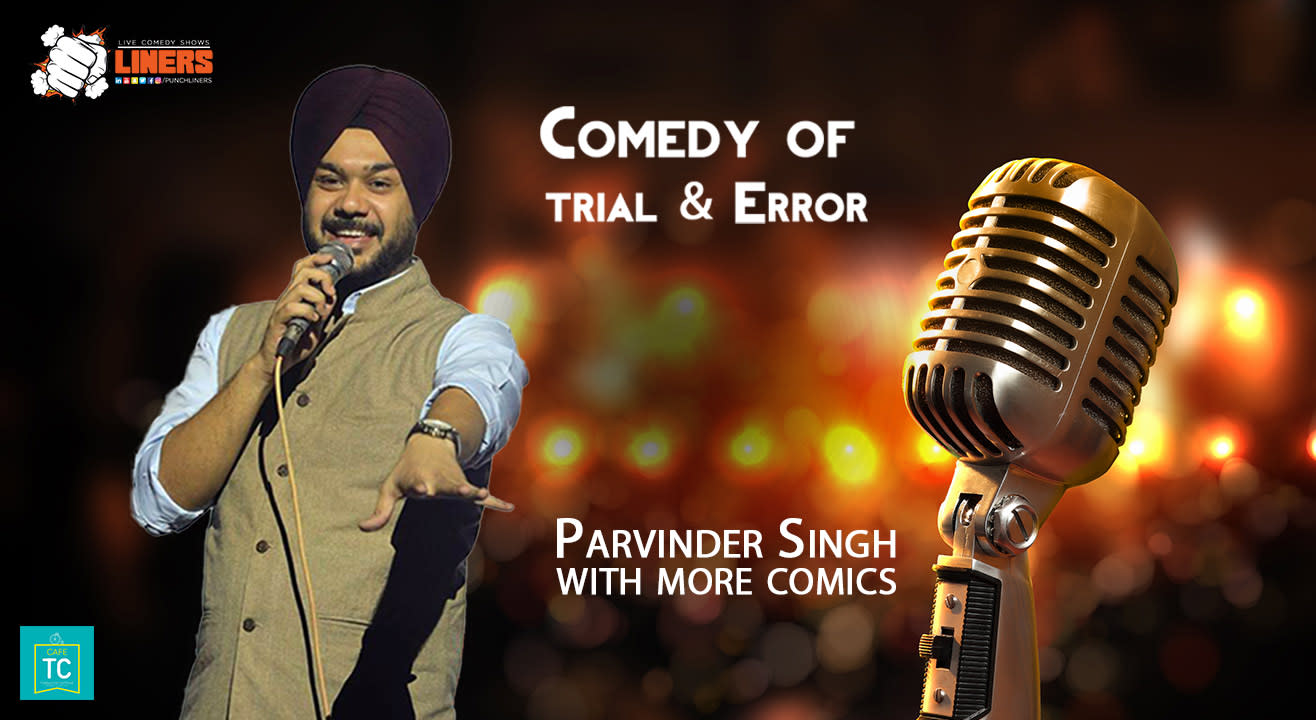 Comedy
PunchLiners: Comedy Of Trial & Error (Open Mic) in Lucknow
Turquoise Cottage, Lucknow
About
Punchliners presents "Comedy Of Trial & Error," an open mic show, in Lucknow!


The funny Parvinder Singh & some other comics will have you rolling in the aisles with their humour. Laugh your heart out as Punchliners bring to you the shows that are one of the best comedy shows in the city. From famous up-and-comers to headliners, they bring you the sane men who have tragedy in their heart and comedy in their head.


There's no shortage of options to tickle your funny bone in the city. If you're looking for big laughs, have a seat at Turquoise Cottage when Parvinder Singh and the other take stage. An evening blessed with laughter and happiness is guaranteed!
When Parvinder Singh was born, the doctor said, "aapke ghar hadsa hua hai!" Memorable childhood you talk about? He remembers how to dodge those flying 'chappals,' and girls now know how to dodge him. He could be funny, smart, intelligent, fabulous, charismatic and what not, but because he is a Punjabi he chose to screw himself up! A sales professional by profession, he does not have to try too hard to make you buy his stories (as they are already very cheap). Join him for a round of laughter while he takes you on a tale of two cities-the one where he was born and the one where he performs.
Watch Parvinder's grand finale stand-up!
Punchliners strictly revolve around comedy and host various shows across the city for entertainment. Teaming up with the country's best stand-up comedians, they always deliver on displaying well produced shows throughout the country.
The Turquoise Cottage believes that it is a place of vision and clarity where the rhythm of life moves in harmony with a higher consciousness. A serene and social venue, it is a contradiction worth the visit.
Venue
Turquoise Cottage, Lucknow
1st floor Cyber Heights, Vibhuti Khand, Picup Bhawan Rd, Gomti Nagar., Lucknow, Uttar Pradesh 226010