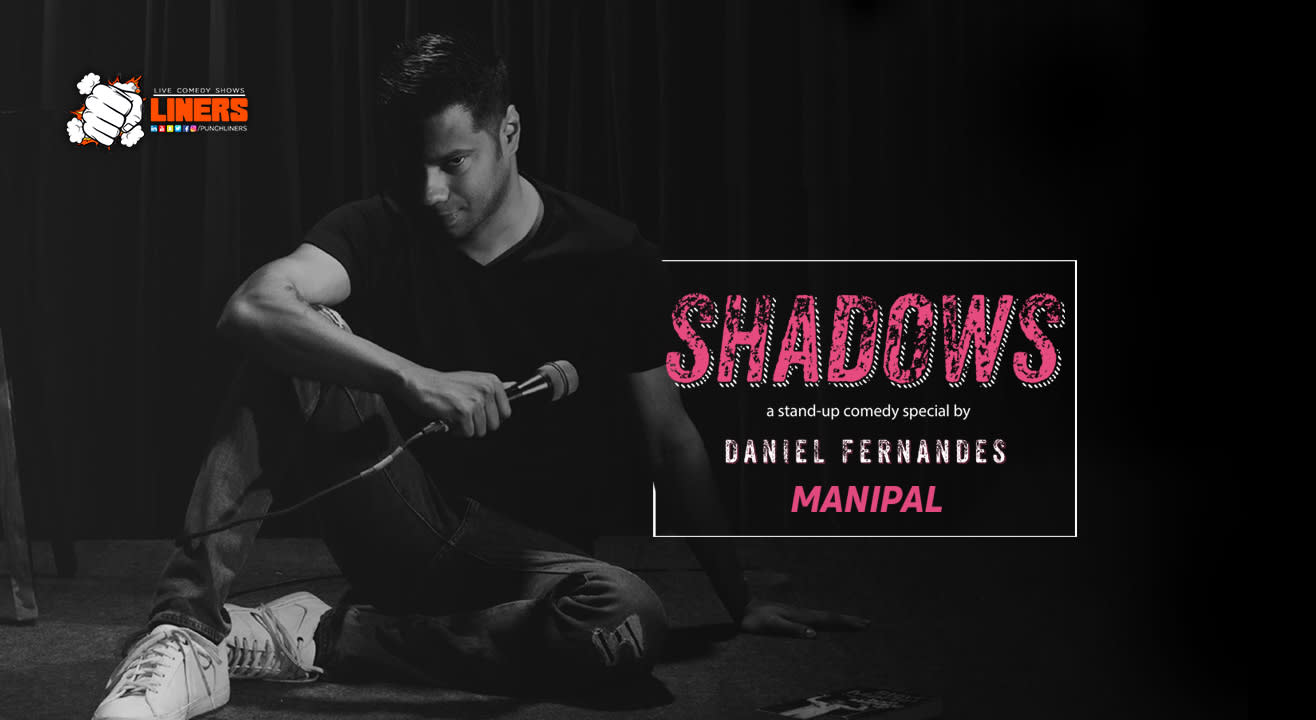 Comedy
Punchliners presents Shadows - A Stand-up Comedy Special by Daniel Fernandes
About
Shadows is Daniel Fernandes' latest stand-up comedy special that he's touring across India and beyond.


This has been a long time in the making and he's excited to share it with the people who follow his work and their friends who unwillingly accompany them to the show, and even people who've never heard of him. When quizzed about the nature of his material by Arnab, Daniel replied that the show is a personal journey of the last 6 roller coaster years of his life in a way that all of us can connect with. It is dark, disturbing at a point, followed by various shades of grey.


This is specially recommended for happy people by all leading therapists! Book now, no Aadhaar details needed!
Daniel Fernandes is an Indian stand-up comedian. Based in Mumbai, Fernandes is known for his dark and surreal style of comedy, with references to social issues in India.
Daniel adds dark humour to festival celebrations like only he can!
Punchliners strictly revolve around comedy and host various shows across the city for entertainment. Teaming up with the country's best stand-up comedians, they always deliver on displaying well produced shows throughout the country.
Fortune Inn Valley View complements the beauty of Manipal as it offers a satisfying view of rural farmlands, gentle hills and inland waterways. It is just 10 kms away from Arabian Sea and 60 kms drive from the Western Ghats. The hotel is well connected to all the major activities in the beautiful city of Manipal.