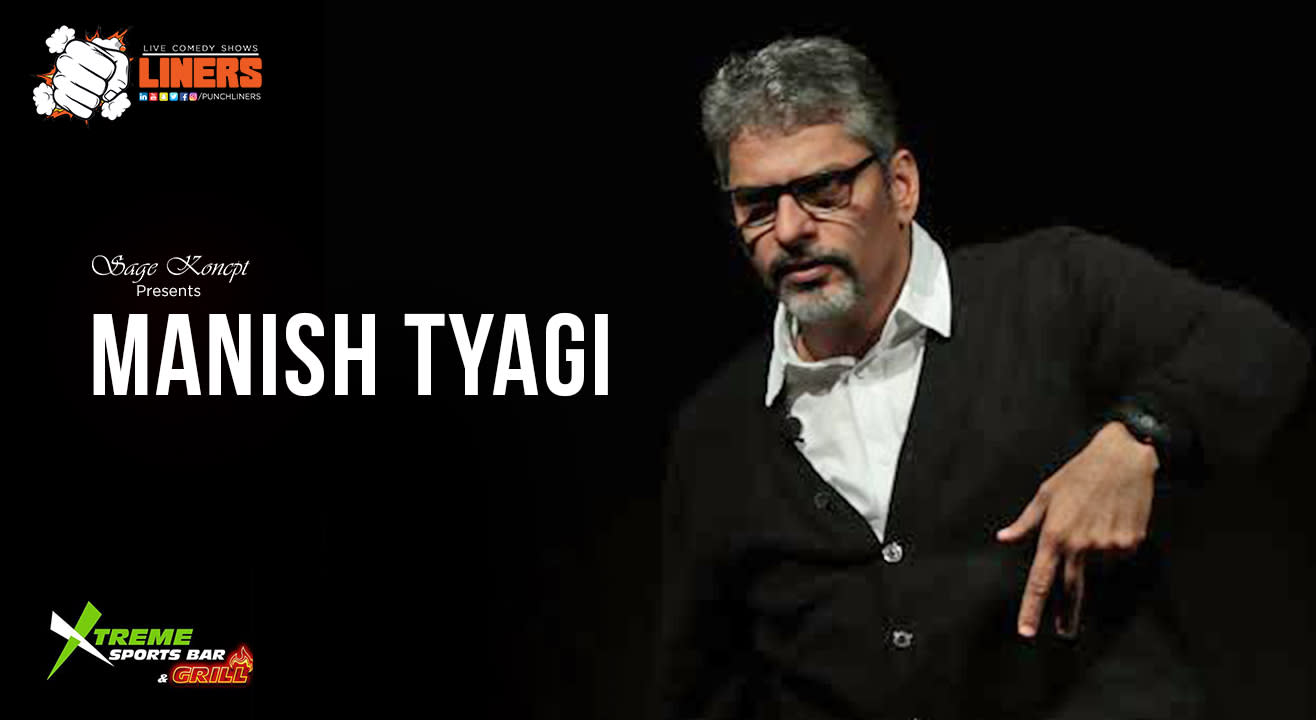 Comedy
PunchLiners: Standup Comedy Show ft. Manish Tyagi in Chandigarh
Xtreme Sports Bar & Grill, Chandigarh
About
Punchliners brings to you The Standup Comedy Show featuring Manish Tyagi live in Chandigarh!


The funny Manish Tyagi will have you rolling in the aisles with his humour. Laugh your heart out as Punchliners presents to you the shows that are one of the best comedy shows in the city. From famous up-and-comers to headliners, they bring you the sane men who have tragedy in their heart and comedy in their head.


There's no shortage of options to tickle your funny bone in the city. If you're looking for big laughs, have a seat at Xtreme Sports Bar & Grill, Chandigarh, when Manish Tyagi goes on-stage. An evening blessed with laughter and happiness is guaranteed!
Manish used to be a Commander in the Indian Navy before he decided to become a stand-up comic. An Officer and a Gentleman who was forced into singledom at 48, he has some very funny tales to tell from his life experience. Manish's style catches you unaware to deliver unprecedented stories of wit and humour.
Manish trolls marriages, surveys and many other things!
Punchliners strictly revolve around comedy and host various shows across the city for entertainment. Teaming up with the country's best stand-up comedians, they always deliver on displaying well produced shows throughout the country.
Xtreme Sports Bar is the ultimate heart-stopping, adrenaline-pumping, yell-yourself-hoarse sports viewing experience. While you're engrossed in the sporting action, the dedicated staff will keep your glass full with your favourite drink and your plate full of yummy delicacies.
Venue
Xtreme Sports Bar & Grill, Chandigarh
Xtreme Sports Bar & Grill, Chandigarh, sco 1086, Sector 22, Chandigarh, 160022