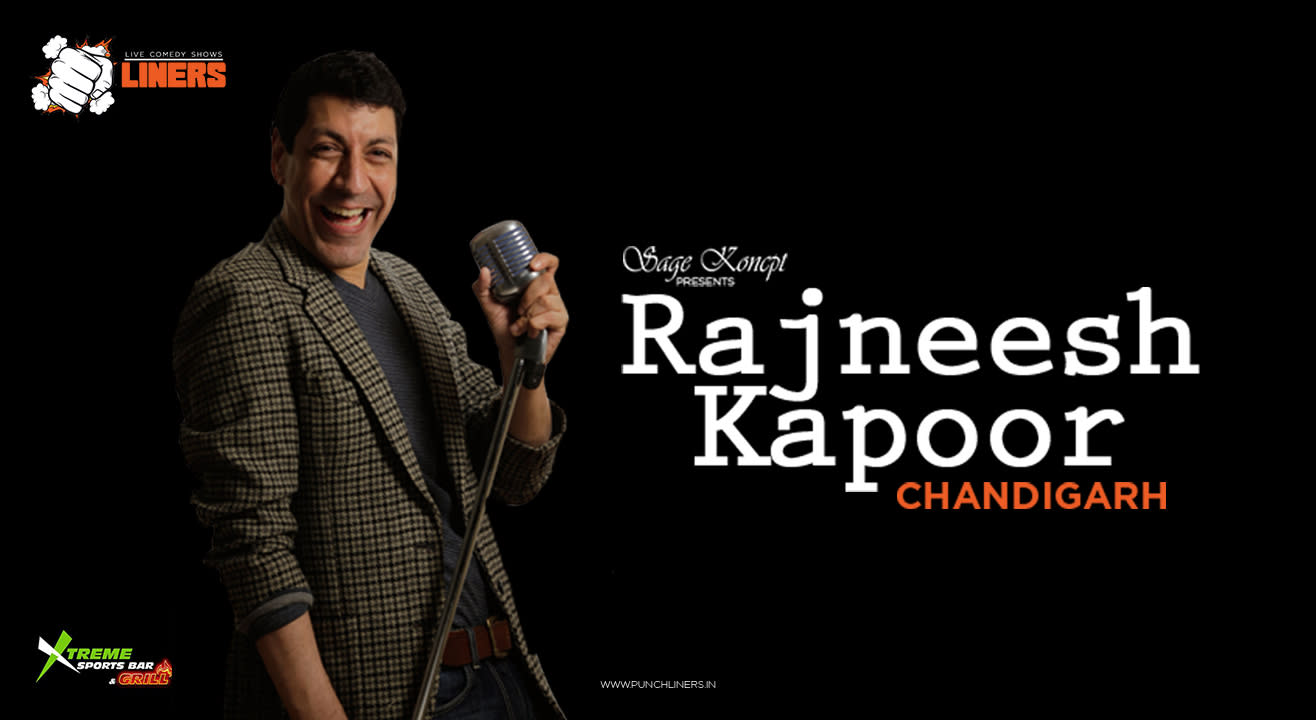 Comedy
PunchLiners: Standup Comedy Show ft. Rajneesh Kapoor in Chandigarh
Xtreme Sports Bar & Grill, Chandigarh
About
Punchliners invites you Rajneesh Kapoor's Comedy Standup Show, live at Xtreme Sports Bar & Grill, Chandigarh!


The Delhi based comedian and full time cat lover will introduce you to his brand of comedy, making it an evening for your friends and you to remember. See as Rajneesh lights up Xtreme Sports Bar & Grill with nothing but your sparkling smiles!


So make an excuse and get out this Sunday to be bowled over with laughter!
Rajneesh Kapoor is a Delhi - based stand-up comedian who is also the creator of the daily comic strip, "This is our Life." His clean and idea driven comedy is just a new way of looking at the same old world. He also loves cats, music, people and more cats. He donates all the proceeds of his shows to an NGO, which buys beers for thirsty comedians.
Rajneesh discusses Hinglish!
Punchliners strictly revolve around comedy and host various shows across the city for entertainment. Teaming up with the country's best stand-up comedians, they always deliver on displaying well produced shows throughout the country.
Xtreme Sports Bar is the ultimate heart-stopping, adrenaline-pumping, yell-yourself-hoarse sports viewing experience. While you're engrossed in the sporting action, the dedicated staff will keep your glass full with your favourite drink and your plate full of yummy delicacies.
Venue
Xtreme Sports Bar & Grill, Chandigarh
Xtreme Sports Bar & Grill, Chandigarh, sco 1086, Sector 22, Chandigarh, 160022