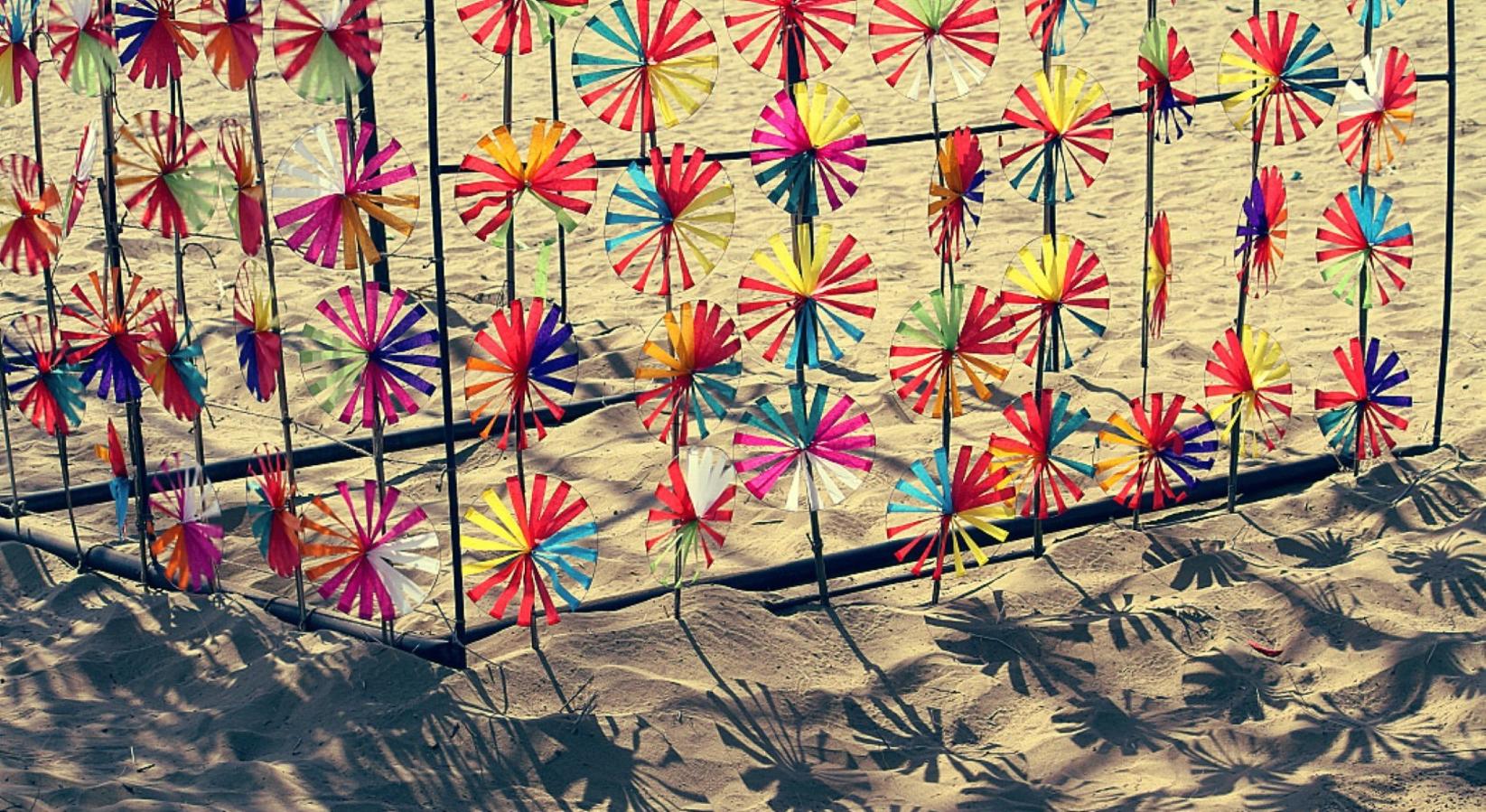 Music
Ragasthan, Asia's First Desert Camping Festival Is Back - See What's In Store!
Ragasthan's much-awaited 3rd edition is coming this February to Jaisalmer. Wondering what a music festival in the desert looks like?
Take equal parts great music, glamping, art, add a dash of adventure, a sprinkling of movie screenings, and even some optional yoga, and you have Asia's first desert camping music festival - Ragasthan. Now into its third edition, the festival is fast getting added to bucket lists of experience-seekers all over the country, and for good reason.

There's so much to look forward to, so let's begin, shall we?
Firstly - it's in the middle of a desert!
For a magical weekend, a small part of Jaisalmer will come alive with music, art, food and happiness, as one of the most unique music festivals in India comes around!
You can look forward to some amazing artists in a magnificent setting.
There will be three stages to cater to all music tastes: Morio (Pop, rock, world, folk), Ammara (Electronic, progressive, techno, trance) and Birakha (Indie, acoustic, unplugged). A full line-up will be revealed shortly, so keep watching this space!
Pitch your own tent!
Yes, that's right - don't worry about accommodation! Just get a tent, pitch it where you like, and you're good to go. There are common washrooms and plug points so you don't need to worry about anything!
Or maybe, stay in an awesome Swiss Tent?
Imagine staying in a tent in the middle of the desert, complete with all amenities. Then, opt for a Swiss Tent (complete with plug points, private attached bathrooms and running water besides twin beds with warm blankets). There are packages for 2 & 3 people, including the festival tickets. Wondering what them tents look like?
Lose yourself in a world of stunning art (some of which you can set up yourself!)
A toast to the spirit of communication and togetherness that only true art can facilitate, Galiyaro is a do-it-yourself gallery where artists, entertainers and art lovers come together to create, share and absorb art in all its forms. Artists are welcome to showcase their work and installations at Ragasthan. If you have an idea, email artists@ragasthan.com

There's plenty to do!
You'll find so much to do before and after the music (and even in between, if you need a break). Choose from movie screenings, a do-it-yourself art gallery (if you have an idea, you'll find a space here), a Ferris wheel, a hot air balloon, and of course, awesome food. And don't worry about middle-of-the-night hunger pangs, there will be at least one 24-hour cafe!
And come on, haven't you always wanted to ride a camel?
You did.
An ideal getaway!
Solo? Gang of girls? Buddies? Family? Music nerd? Outdoorsy guy? Either way - Ragasthan is an incredible experience that has something for everyone.
By the way, it's quite easy to get to!
The location (view on Google Maps) is quite close to Jaisalmer - a city that is very easily accessible by train, flight or road - so whether you're based in Jaipur, Jodhpur, Delhi NCR or even other metros, finding your way to the venue will not be an issue. Public transport from bus stops / railway station / airport to the venue is quite easy. Keep a lookout on Ragasthan's Facebook page for road groups as well, if you'd like a bit of an adventure and making new friends!
For Bikers in particular, Ragasthan promises to be a great roadtrip!
Still want to get a taste of what's to come?
So, what are you waiting for?
Head over and get your tickets now!
Subscribe to receive our newsletter!
Find the best experiences happening out there in your city or enjoy handpicked content while sitting comfortably at home. Insider is your go-to place to figure out what to do today!