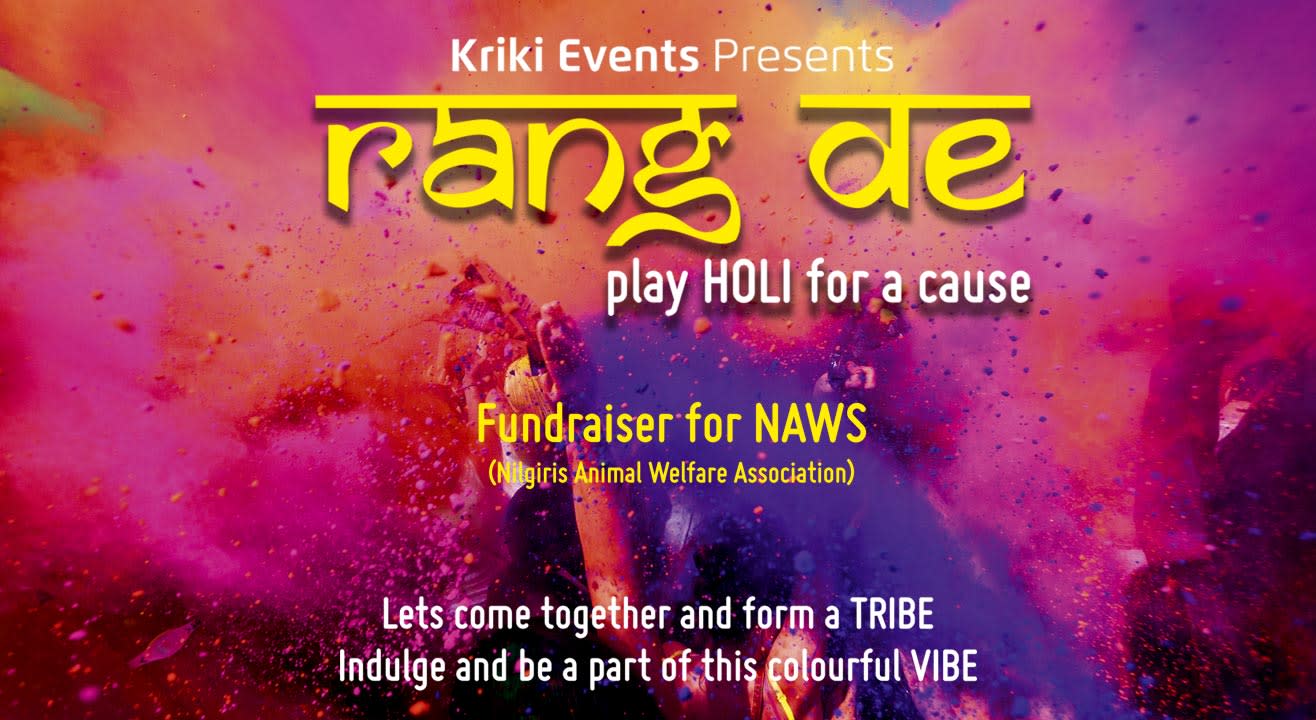 Parties
Rang De - Play Holi For A Cause
YWCA Anandagiri Holiday Home
About
THE FESTIVAL OF COLOURS is here and there couldn't be a better venue than the picturesque and surreal Nilgiris!
So let's come together and form a tribe, Indulge and be a part of this beautiful vibe.
#Organic Colors #Dhol #Rain Dance #DJ #Food
Dump all your apprehensions in the bin
Cause we've taken care of your skin :)
Show your desiness to the beats of the Dhol
We guarantee it's gonna be a treat for your soul
Wash away the winter's plight
Cause the sun is shining mighty and bright
Put your hands up in the air
When it comes to dancing you'll have your share
Bring along that desi appetite
There's so much delicious food, with your stomach you might have to
So what are you guys waiting for?