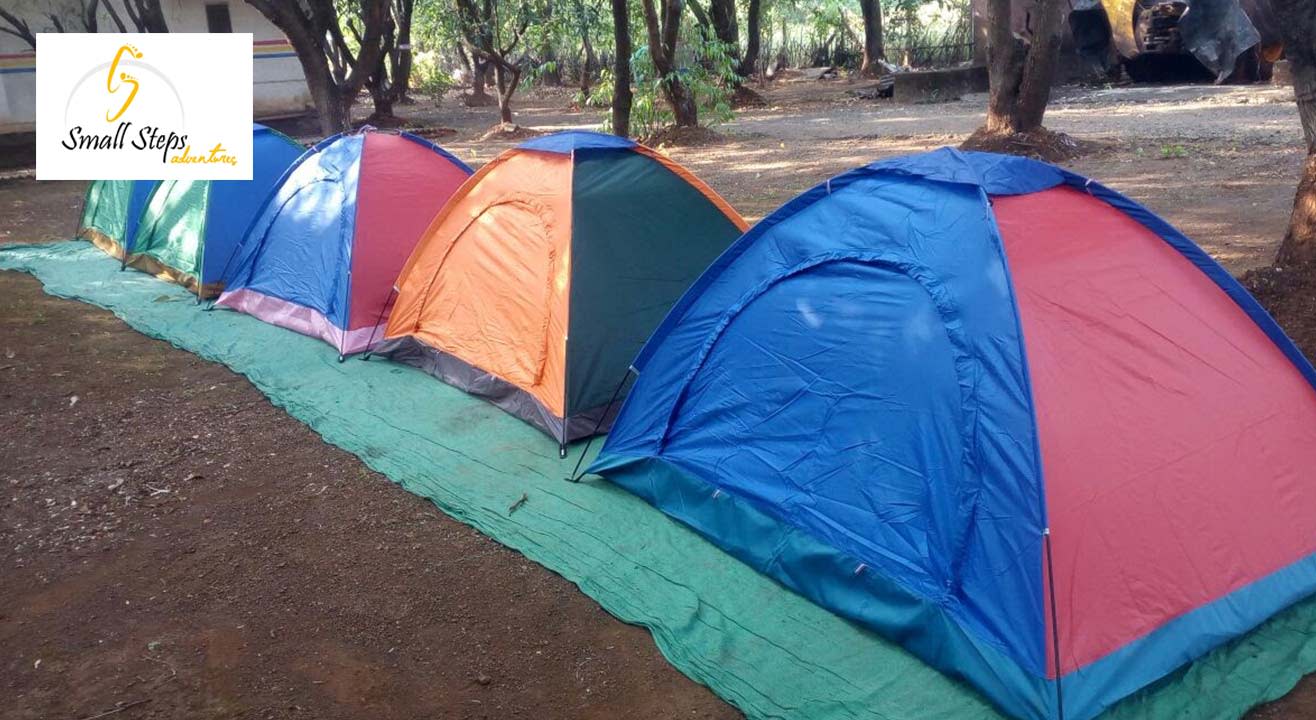 Camping
River Rafting at Kolad by Small Steps Adventures
About
Kolad is approximately 95 Kms from Chandni Chowk, Pune and 130 Kms from Mumbai. It is a perfect destination for adventure and outdoor activities.


The campsite provides the accommodation, space for training & adventure activities.


So get it and brace yourself for a weekend adventure!
Day 1
06:30 – 08:00 PM: Arrival & settling into rooms/free time
08:30 – 09:00 PM: Campfire (BBQ optional; chargeable)
09:00 – 10:30 PM: Dinner (veg & non-veg)

Day 2
07:00 – 08:00 AM: Breakfast
08:30 – 12:30 AM: White water rafting at Kundalika River (12 Km stretch)
12:30 – 02:00 PM: Lunch (veg & non-veg)
02:00 – 04:30 PM: Adventure activities like zip-line, Burma Bridge, low ropes activity, riffle shooting, achery (optional; chargeable)
04:30 – 05:00 PM: High tea

Stay facility in rooms
Campfire
Dinner
Breakfast
Lunch
Tea
River rafting
Travelling
Any medical emergency occurred during the program
Anything not mentioned in inclusions.
Zip line: 200
Burma Bridge: 200
Low ropes activity: 200
Riffle shooting: 200
ATV bike ride: 200

Note:
Minimum count must be 4 people.
If less than 4 people, please call Small Steps Adventures before booking.
Cancellation and refund policy
If cancellation done prior to 15 days of outing 75% will be refunded.
If done prior to 10 days of outing 50% will be refunded
After that no refund will be provided.
You need to step out of your comfort zone to experience something truly extraordinary. And usually, all it takes is one small step. Small Step Adventures is all about the little thrills and they offer a wide range activities including trekking, camping, waterfall rappelling, river rafting, rock climbing and valley crossing.