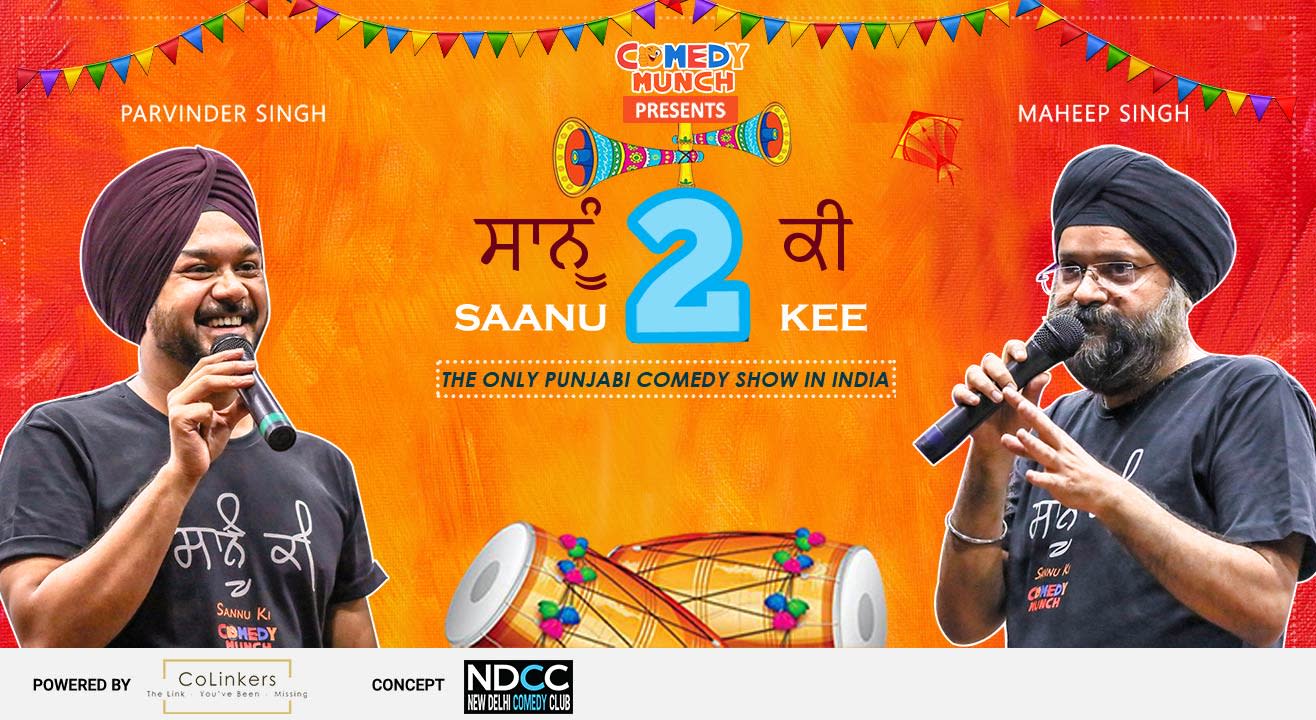 Comedy
Saanu - Kee 2.0, Ludhiana
Guru Nanak Dev Bhawan, Ludhiana
About
Saanu - Kee 2.0 is a double tadka of Saanu - Kee show, first of its kind Punjabi Stand Up Comedy show, which has traveled across the country and Melbourne. Saanu-Kee show will be featuring sketches and stand-up comedy where they talk about challenges of Being Punjabi. Maheep Singh & Parvinder Singh, both to different parents are united by the sense of humor.
Both of them believe that anything once translated to Punjabi sounds funny. So, this is the first stand-up comedy in Punjabi that has easily understandable Punjabi fun and catchphrases. Saanu-Kee is one of the most commonly used Punjabi terms applicable in almost all situations.
Maheep Singh
is an unassuming man with plenty of stories to tell. Fortunately for us, he believes in sharing (presumably, he watched a lot of Sesame Street as a child). Singh is the kind of character that TV writers aim to pencil into their intelligent sitcoms; a mix of deadpan delivery and storytelling. He sounds a lot like Eeyore from Winnie the Pooh but somehow, his sad/mundane story is hilarious. Known as 'The Gujarati Sardar' in the stand-up comedy circuit, Maheep started stand-up comedy as part of his coming out of depression exercise. He had a choice between serial killing and stand-up and he chose stand-up. He uses his personal experiences and observations in general in his comedy and all of the things he says in his routine are facts.

Parvinder Singh
is the finalist of The Great Indian Laugher Challenge, 2017. When he was born, the doctor said 'aapke Ghar hadsa Hua hai'! Memorable childhood you talk about? He remembers how to dodge those flying 'chappals', and girls now know how to dodge him. He could be funny, smart, intelligent, fabulous, charismatic, and what not, but because he is a Punjabi he chose to screw himself up!! A sales professional, he does not have to try too hard to make you buy his stories (as they are already very cheap). Join him for a round of laughter while he takes you on a tale of two cities-the one where he was born and the one where he performs.