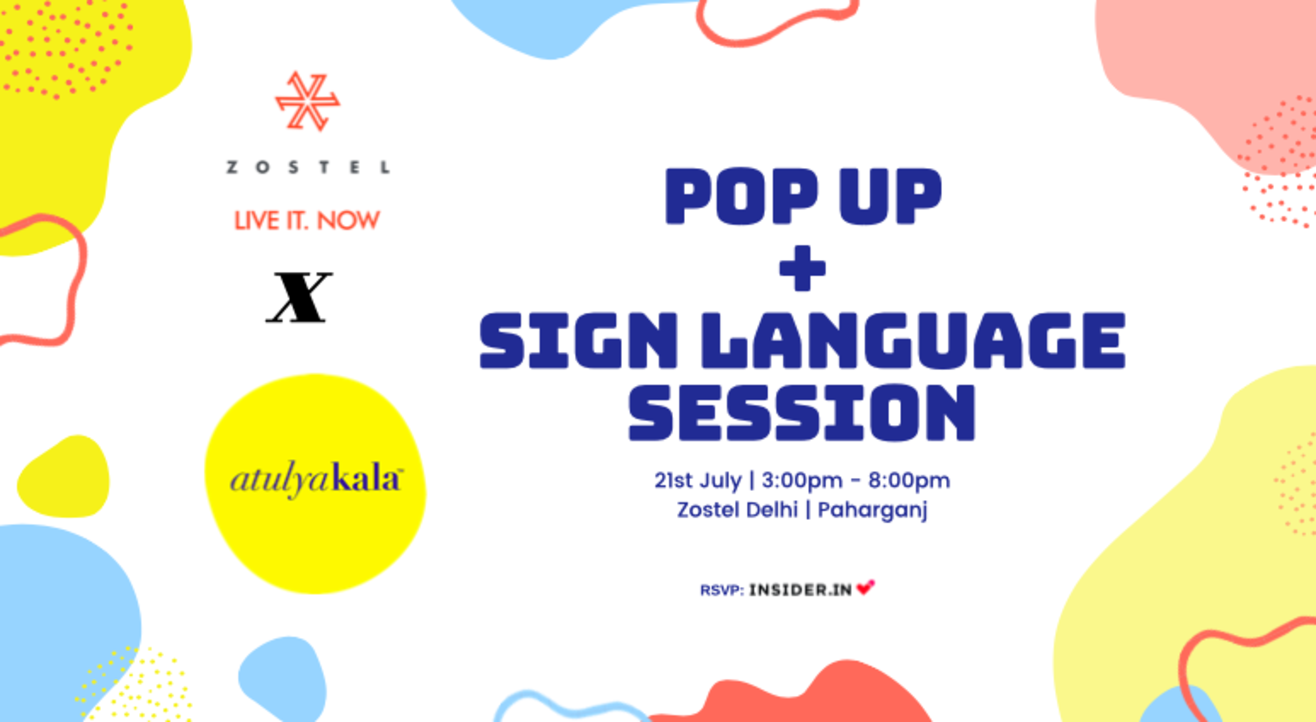 Learn
Sign Language session With Atulyakala and a Pop-Up!
About
Join Atulyakala pop-up at Zostel | Paharganj to checkout a new collection of tote bags, laptop sleeves, journals and postcards. We'll also be teaching us the basics of sign language!
Atulyakala is a startup based in New Delhi and their motive is to promote deaf education and awareness of sign language. It is also India's first and only lifestyle brand run by deaf designers. Since the only way of communication is via writing or sign language, it is imperative to bridge the gap and make people aware of the importance of sign language.
Venue
Zostel Delhi
5, Ara Kashan Road, Opposite New Delhi Railway Station, New Delhi, Arya Nagar, Paharganj, Delhi, 110005