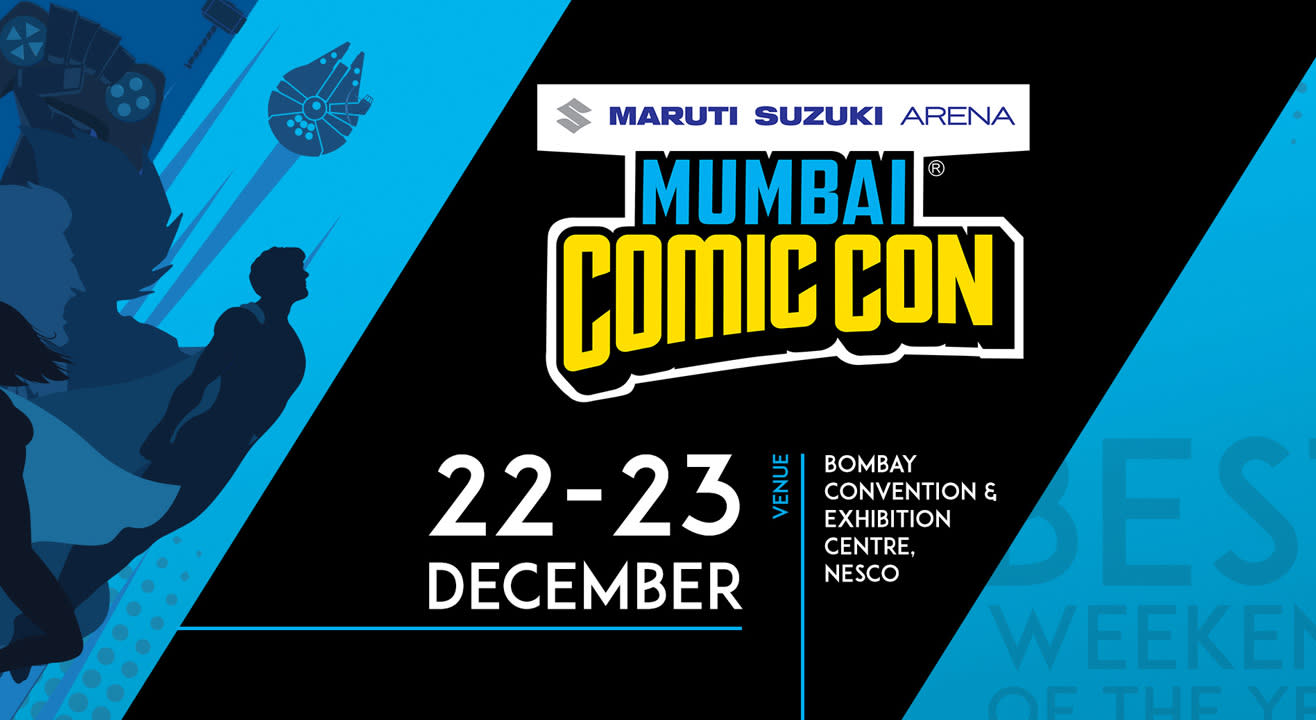 Convention
Sign up for updates on Mumbai Comic Con, 2018!
About
Tickets will be going live at 6PM on October 17th!
Comic Con is India's largest celebration of pop culture! If you're into comics, movies, animation, graphic novels and things of that nature, this is the place for you! Look forward to exhibitions, tons of awesome merch, amazing speakers and presenters representing the best in contemporary pop culture from around the world, screenings, workshops, and of course - Cosplay!
Register now to be a part of the Suit Up Sale & get other Comic Con updates!

Sign up on Insider now - and get access to the Suit Up Sale: Buy two or more Single Day Passes and get free Paytm movie vouchers worth ₹400! Also be the first to get updates on Comic Con and exclusive content.
Please note: This is only a sign up for updates, NOT a confirmed pass to the event.
Sign up for early access and more!
Mumbai Comic Con 2017- Official Aftermovie | Comic Con India
Cosplay Action at Mumbai Comic Con 2017! | Comic Con India
T-Rex Vs Mumbai Comic Con | Comic Con India