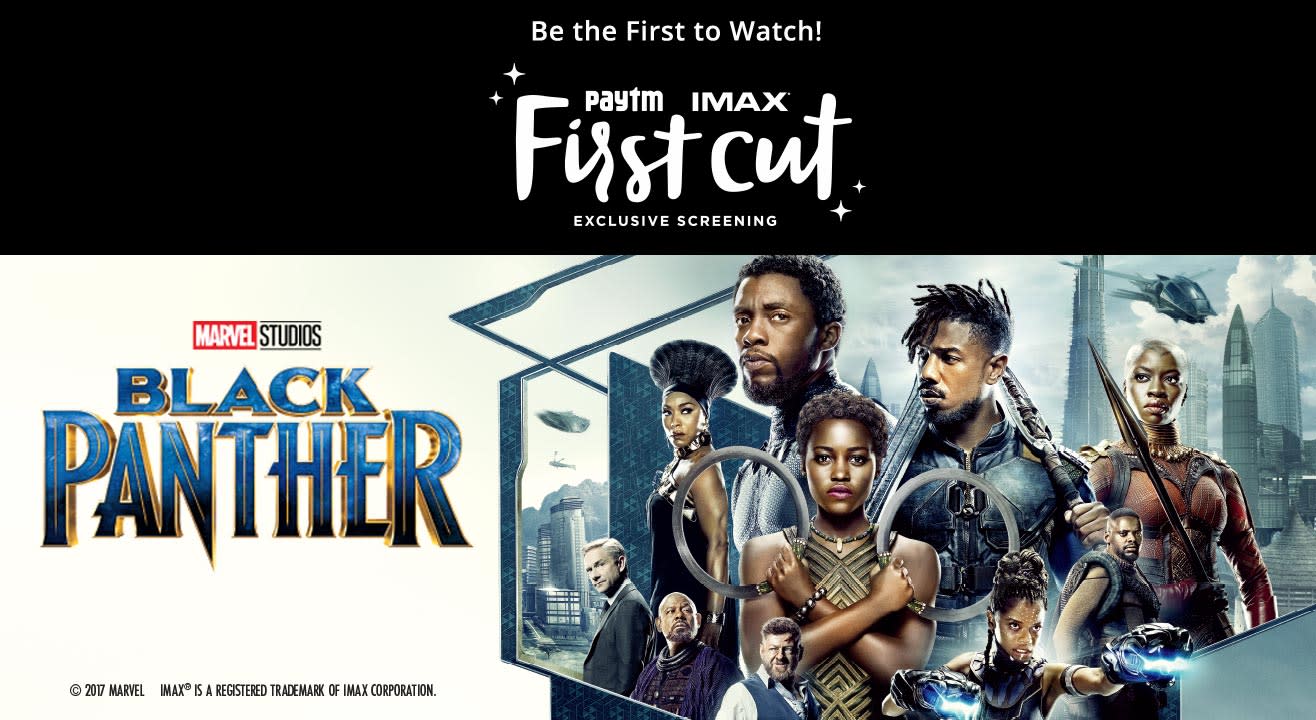 Screening
Special Screening Black Panther: First Cut
Cinepolis Westend Mall Sumashilp, Pune
About
Wakanda, the technologically advanced African nation, is facing a major threat that could spell complete destruction. The Black Panther, protector and leader of the nation must intervene to battle the conspiracies and save his kingdom before the threat spirals into a world war! How far will he have to go for the success of his mission?
Backed by C.I.A. agent Everett K. Ross and undercover operative Nakia, the first black superhero of the Marvel Cinematic Universe must win this battle or risk losing everything. The Black Panther also has history with one of his key allies. Whether it will affect his current situation or not is another matter of intrigue.
Draw yourself into the world of Black Panther with the super-advanced technology at IMAX. Gear up for a movie experience where you live each scene and feel each sound. The amazing picture quality and sound clarity will make you a part of the cinematic universe of Black Panther and leave you with an experience that will stay with you for a long time.
Marvel Studios' Black Panther - Official Trailer
Venue
Cinepolis Westend Mall Sumashilp, Pune
Westend Mall, Wireless Colony, Aundh, Pune, Maharashtra 411007