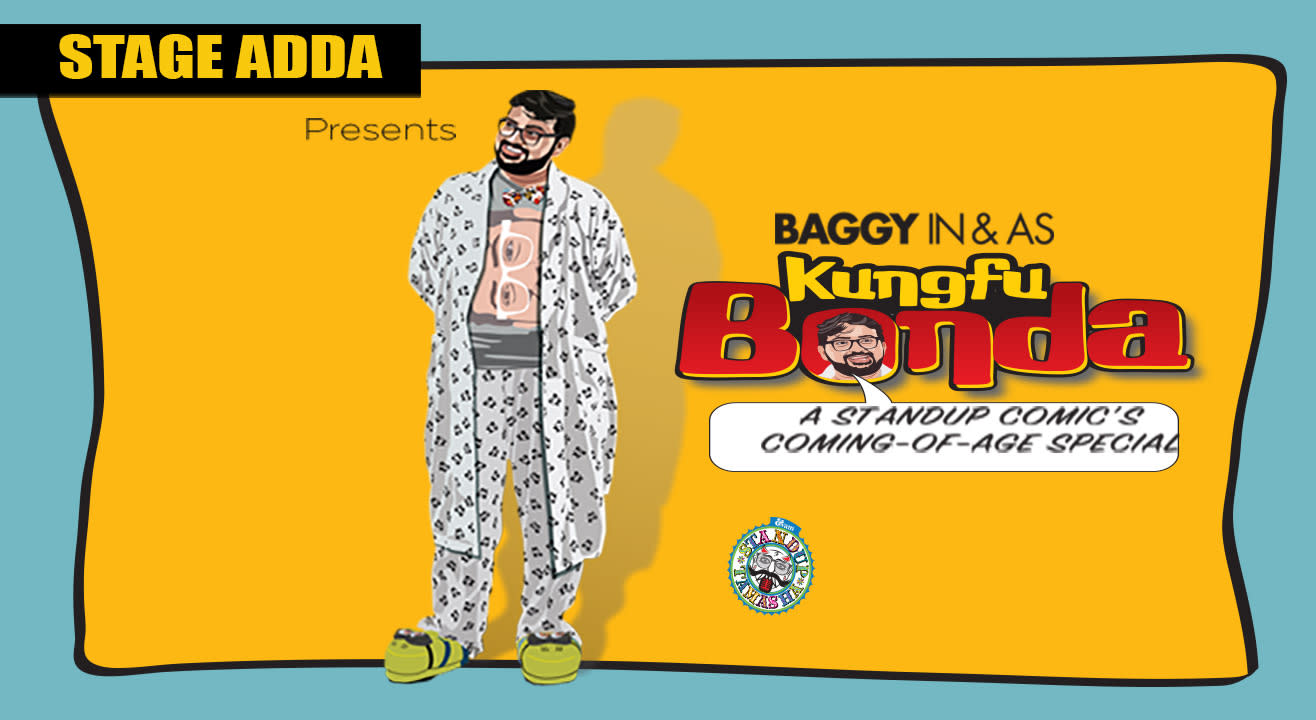 Comedy
Stage Adda Presents – Baggy IN & AS Kung Fu Bonda
About
After 2 rounds of super funny shows across India and England (only one show in London, but still) - Baggy's Kung Fu Bonda comes back for round #3! Come check it out!


Meet Baggy aka Bhargav Ramakrishanan! After resounding and questionable success in his 20s, Baggy enters the next decade of his life and with that comes his brand new stand-up solo show. This is what he has to say: "I moved out of home. I hosted a show on Vijay TV. I'm building a flat of my own. I filed my taxes. I joined the gym. I quit the gym. I got a girlfriend. I became a little viral. I got a little famous. I got disappointed that I didn't get more famous. I got my hair styled, not cut, mind you, styled. I went shopping for crockery. I was the best man at my best friend's wedding. I am cooking and cleaning and washing and ironing on my own. I ran a marathon. No, I didn't. But I did rejoin the gym? I am planning the bachelor party for another best friend's wedding. Ass****s are all getting married. Basically, I turned 30 and I plan on becoming a comic, quite literally. Living life, one strip at a time, and squeezing the joke out of every situation. This cartoon of my existence I can't wait to share with all of you, so get ready."


#KungFuBondaIsBack
Baggy talks about low fare airlines and budget woes!
Stage Adda is a supportive platform for all kinds of artists across the country.
The Fisherman's Wharf isn't just a restaurant; it is the ultimate culinary destination. Here, they blend great food, impeccable service, and a fantastic atmosphere to create the perfect dining experience for you, offering a slice of Goa to everyone who walks in. The Fisherman's Wharf has captured the hearts of individuals as well as families alike, by serving traditional Goan delicacies and a bit of everything your palate desires.
Venue
The Fisherman's Wharf
304, Nehru Outer Ring Road, Financial District, Gachibowli, Hyderabad, Telangana 500032