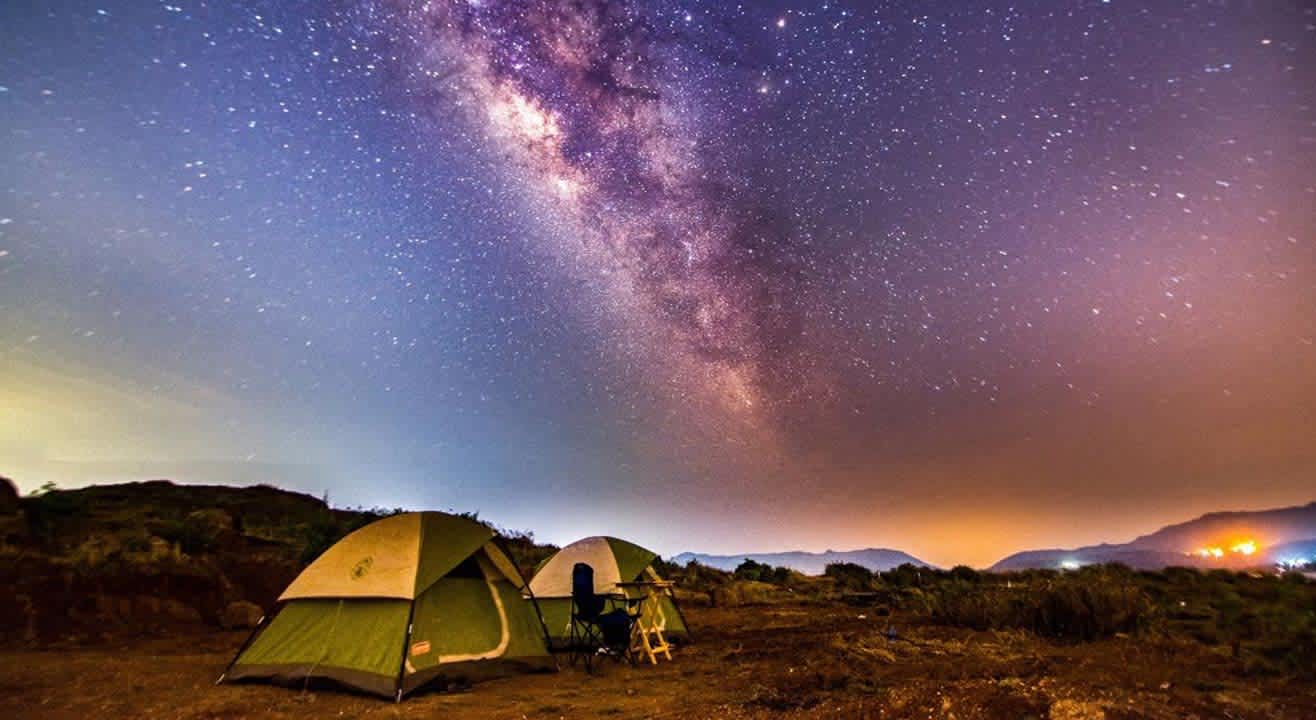 Camping
Stargazing Camp at Lonavala
Letscampout Pawna Campsite
About
The campsite is situated at an elevation from Lonavala route passing through the lake on the right-hand side.
Location is situated on another side of Pavana Lake near the village called Phagane.
The campsite is at the end of Pavana Lake just facing the majestic lake.
Camping next to a scenic lake under the clear blue skies.
Camping Tents equipped with lights, comfortable mattress.
Comfortable dry toilet tent commodes with tissue rolls, hand sanitizer & water
Telescope with Professional Instructor
Meal Inclusions
Mineral water
Tea with biscuits on arrival
Limited Barbecue (Vegetarian / Non Vegetarian)
Home Cooked Dinner Buffet (Vegetarian / Non Vegetarian)
Home Cooked Breakfast

Travelling
Beverages
Tips, Porters, Phone calls
Parking expense.
Any kind of personal expense/insurance.
All expenses incurred due to unforeseen and unavoidable circumstances like roadblocks, bad weather
Any kind of cost which is not mentioned in the "Inclusions" column above

Cancellation & Refund Policy
If Cancelled 5 days prior to the event date will incur 70% retention and 30% refund of booking amount.
No refund if cancelled 3 days prior to the event date.

Adventure activity should be booked prior with full payment