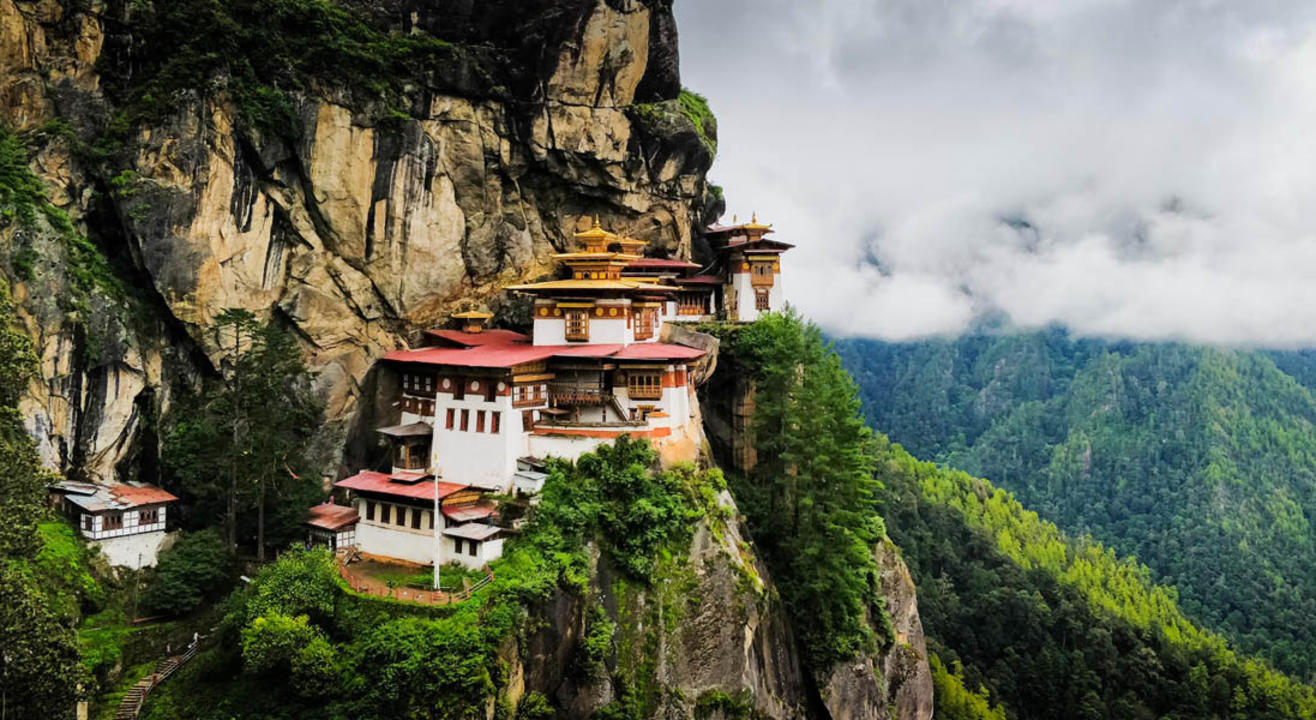 Explore
The Backpacker's Escape To Bhutan
About
Oh, what a treat! We are back with our Bhutan adventures! Backpacking across Bhutan will not only give you a chance to explore the country like a local, but it will also show you the raw and untouched sides of the natural beauty that the country possesses. PTU has beautifully crafted this backpacking trip, where you'll get a chance to hitchhike or board the local transport and sleep at home stays or camps. While everyone can enjoy luxury trips, you need to have the courage and zeal to get the real taste of a backpacking journey. Set out with your rucksack and explore the unknown roads with a bunch of strangers – who knows, perhaps you'll just find a new meaning to life!
One Night Camping Experience at Punakha( Inclusions: Dinner, Bonfire, and Next Days Breakfast)
Guide Throughout the Travel
Immigration and Permits
An experienced tour leader.
Anything not included above
Insurance of Any Kind
Personal Expenses
Monuments Fees
Travel, accommodation, and food.
Day 1 / 16th March: Phuentsholing - Thimphu
Distance: 176km/ 5hours drive
Our day will start at the immigration office near the Indo- Bhutan Border, and once we get hold of our permits, we shall start our journey from Phuentsholing towards Thimphu. The capital of Bhutan, Thimphu is a unique city with an unusual mixture of modern development alongside ancient traditions. Once we reach Thimphu, we shall relax for some time, get freshened up and head out for a market tour in the evening.
---
Day 2 / 17th March: Thimphu (Hike to Tango Monastery)
Today, we'll walk along a trail to Tango Monastery and experience the views of beautiful Bhutanese villages and chortens. In the latter half of the day, we shall take a tour of the capital city, Thimphu, visiting the Buddha Point, Takin Reserve, Zilukha Nunnery and Tashicho Dzong. We'll also take a tour of the markets, in case you want to buy some wooden masks, thangkas, silverware, jewelry, and bamboo crafts. Souvenir shopping is a must!
Overnight stay at the hotel in Thimphu.
---
Day 3/ 18th March: Thimphu – Pobjikha Valley ( Gangtey)
Distance: 77km/ 2hours drive
Today, we shall leave Thimphu and head towards Pobjikha, crossing the Dochula Pass – one of the highest motorable roads in Bhutan. This gorgeous U-shaped glacial valley is also known as Gangteng Valley named after the impressive Gangteng Monastery. It'll be a bliss to explore this piece of paradise!
Overnight stay at the hotel in Pobjikha
---
Day 04/ 19th March: Pobjikha Valley to Punakha
After breakfast, we shall visit the Gangtey Compa and head out to our next destination, which is Punakha. We'll first go to see the Punakha Dzong, which is at the confluence of the Phho Chhu and Mo Chhu (Rivers). Later, there's an optional hike to Khamsum Yulley Monastery.
There are options to raft back on Mo Chhu River, on spot reservation.
Overnight stay in Tents (Camping at Punakha).
---
Day 05/20th March: Punakha
Today, we'll be exploring the best of Punakha. Head back to the Dzong, and capture the glory of the magnificent structure. Relax on the banks of the river, before we go for a hike to Chimi Lakhang, which is also popular as the Monastery of the Divine Mad Man. In the evening we will visit Nunnery in Punakha.
Overnight at the Hotel in Punakha.
---
Day 06/21st March: Punakaha - Paro via Chelela Pass
Distance: 142km/4hours drive
After breakfast, drive back to Paro valley through Dochula Pass. After reaching Paro, we'll visit the Paro Dzong, from where you might just get a glimpse of the snow-capped peak of Chomolhari Mountain, in case you are lucky.
Visit Kyichu Lhakhang, one of the oldest temples in Bhutan and have the opportunity to meet the local villages in a local farm house.
Overnight stay in Paro.
---
Day 07/22nd March: Paro - Taktsang ( Hike to Tiger's Nest)
Today would be the most exciting day of your entire trip, and as they say – Save the best for the last. We shall hike up to Taktsang Monastery today. Today's hike is quite challenging and good quality, comfortable shoes/sneakers are required. Please remember to drink lots of water and wear layers as it gets quite cold. (The hike demands a certain level of fitness and a pony ride to the monastery can be arranged at additional cost).
Overnight stay in Paro.
---
Day 08/23rd March: Heading back to Phuentsholing
As the amazing Bhutan trip comes to an end, we shall be heading back to Phuentsholing. Rest at your hotel, and talk about the wonderful trip experiences.
---
Day 09/ 24th March 2018: Book your flight from Bagdogra
Fly Back To Respective Towns from Bagdogara
We require a min of 5 people for the event to happen.
Registration for the event closes on 1st March 2018.
Since it is a Backpacking Trip, the itinerary shall be not fixed it's just a tentative itinerary and we may improvise the trip for a better experience and we are open to better suggestions.
Accommodation would be booked on everybody's opinion and the expertise of the Outdoor leader.
A per day expenditure for the tour of Bhutan is expected between 2500-3000 (approx) which includes food, accommodation, and travel.
The decision of the Outdoor leader stays Final
Accommodation would be booked on everybody's opinion and the expertise of the Outdoor Leader.
Do not expect any luxuries on the trip, as the trip would be more focused on having an adventurous experience and exploring Bhutan.
You need to carry Original Passport and 5 Passport size Photographs. Make sure your passport has a validity of min 6 months.
Do Carry your Voter Id ( Additional ID Proof )

Personal expenses are to be borne by you

Travel Insurance isn't required for your trip to Bhutan

Currencies of INR 10, 20, 50, 100, and 500 can only be used! 2000 INR notes will not work in Bhutan. You can also exchange currency while in the country

Alternatively, one can take a Bus from Siliguri to Phuentsholing. The timing of the bus is 2 PM and it would cost about INR 150- 250/person
Meeting Point: Bagdogra Airport before 12 PM. We have a bus at 2 PM departing to Phuentsholing, Bhutan.
Option 1 - There are a lot of ways to reach Bhutan. But the best way what we would recommend it, take a flight till Bagdogra(Nearest airport) and from there take a cab/bus till Phuentsholing/Jaigaon.
Option 2 - From Kolkata to Phuentsholing by bus: Kolkata Bus Terminal, Esplanade[ 0091 3322487734/9830723944/98317205<wbr>74 ), there is a bus which goes every day(except Sunday) at 7:00 PM. The booking needs to be done offline for the same. You can find phone number and other details here: http://www.bhutanpost.bt<wbr>/plingkolkata.php
Other options(train and flight): http://www.travelmax.<wbr>in/2013/04/15/how-to-reach-bhu<wbr>tan/
For any other queries, you can give us a call on 9035182699, 9428909952