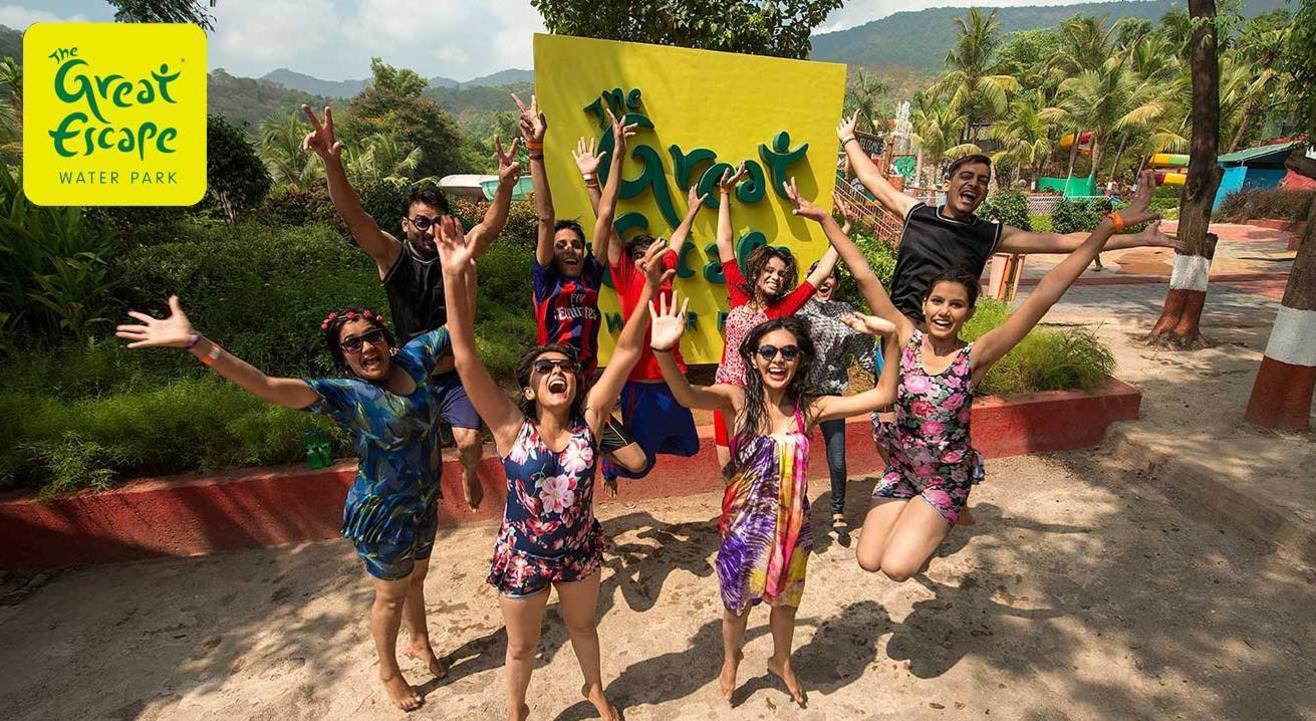 Adventure
The Great Escape Water Park
July - August | 9AM & 10AM
The Great Escape Water Park
679 - 880 (Incl of Taxes)
About
Offers:
1. Buy 3 tickets & get 20% discount upto ₹750 Use code: APINS20 (T&C apply)
2. Additional Rs.50 movie voucher for transactions made on the app.
The Great Escape Water Park

The Great Escape Water Park has everything you need and more for an amazing time in Mumbai nearby to Thane. Our water park features an all inclusive price so you can feel confident knowing that your water park tickets give you the maximum amount of value. Browse our website to see our water park packages so you can choose the one that is best for you. As one of the best water parks in the local area, you are guaranteed to have an amazing time!

Something For Everyone to Enjoy

The Great Escape Water Park features over 26 acres of water theme park fun for you to enjoy. We invite you to experience first hand all the fun and excitement that awaits you. Our park features more than a dozen incredible water park slides which offer a great distraction from the humdrum of everyday life. Take some time and rejuvenate yourself at our adrenaline pumping 40 foot water slide. We have something for everyone at our water park including the chance to sit back and relax in our soothing wave pool.
Browse our waterpark packages and waterpark offers for more information. Enjoy our all inclusive water park with lots of food for a day of fun and feasting in the mountains. You will find our water park entry fees to be affordable and with easy water park booking, you will be inside and splashing in no time!
Get a free Paytm movie voucher worth ₹200 on each transaction. (T&C. aply)
Monday to Saturday : 10.00 AM to 6:00 PM
Sunday : 9.00 AM to 6.00 PM
Venue
The Great Escape Water Park
Great Escape Water Park Road, Off Vajreshwari Road, Virar (East), Majivali, Maharashtra 401303