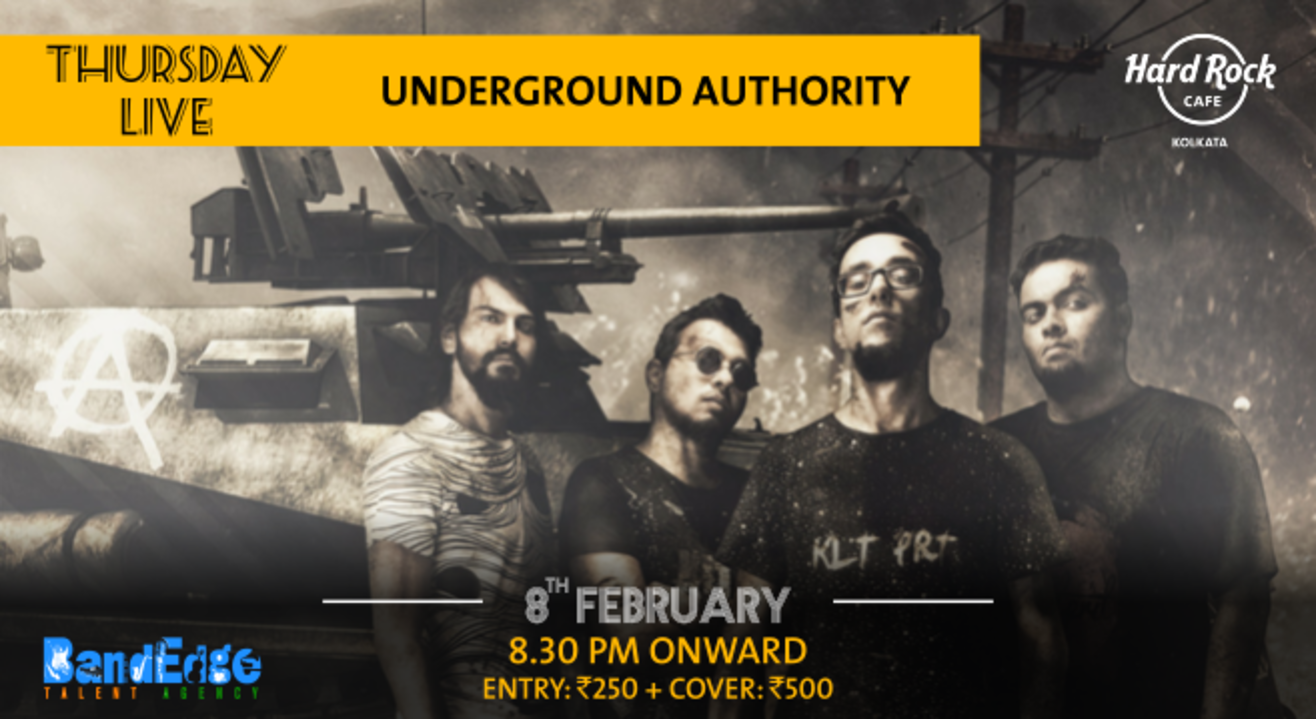 Music
Underground Authority - Thursday Live!
About
The only formidable rap-rock outfit from India, Underground Authority (UA) believes in making music to express and not impress. Being one of India's most popular bands, UA strives to speak up for the commoner through their art , highlighting their problems and issues and hopes to inspire every individual to stand up for themselves and for a better tomorrow.
Inspire. Lead. Revolutionize.
Winners of Hornbill International Rock Contest 2013 with 'Epr Iyer' being tagged as the best vocalist, Soumyadeep Bhattacharya being the best bassist, 'Sourish Kumar' being the best drummer and Adil Rashid being the first runner up for best guitarist.
Finalists of India's Got Talent, Khoj - 2.
Venue
Hard Rock Cafe, Kolkata
Park Mansion, 57A, Park St, Park Street area, Kolkata, West Bengal 700016