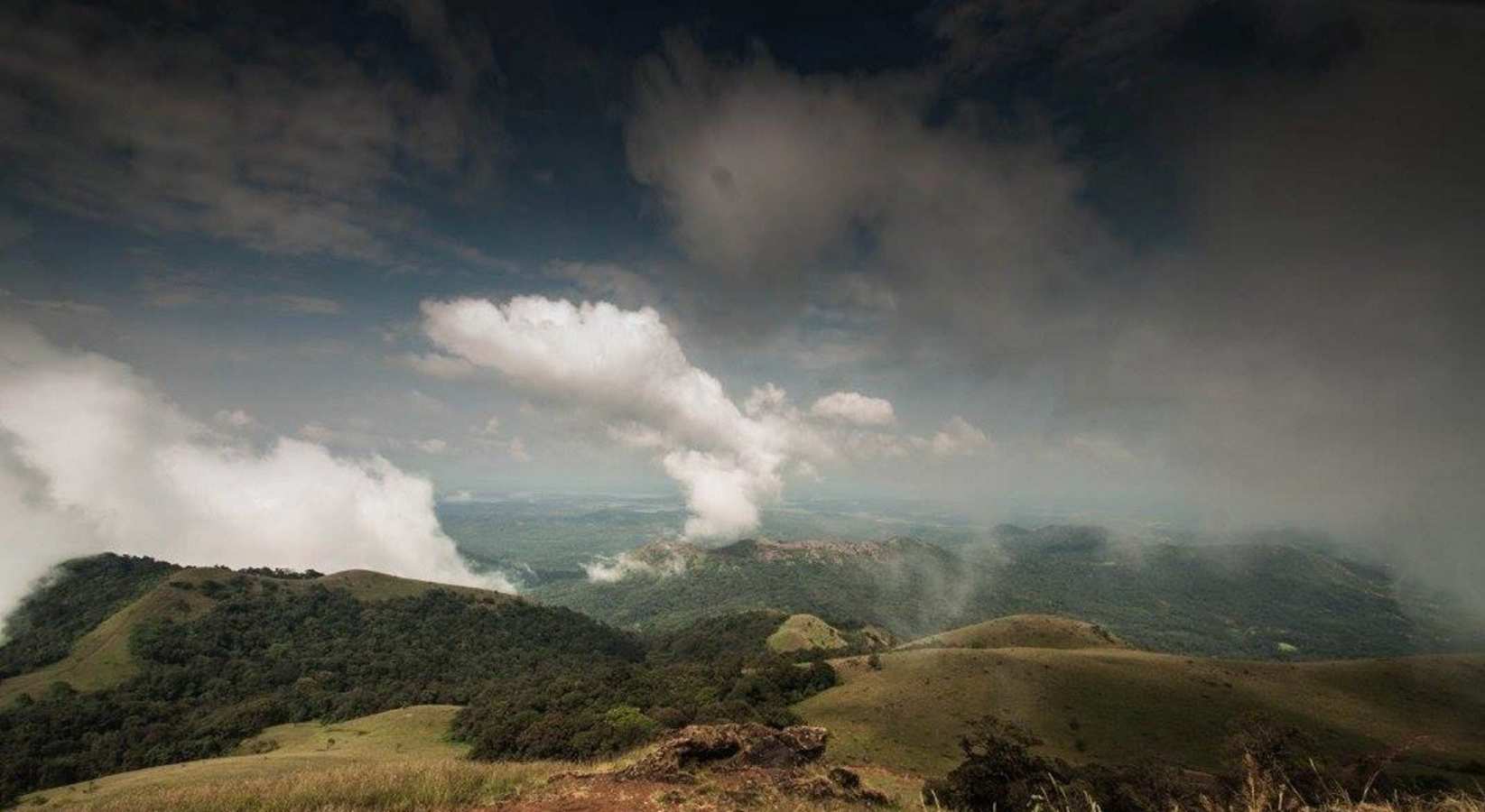 Travel
Take a Hike: A Trekking Guide for Beginners & Experts Near Bangalore
Looking to head outdoors? One of the best things to do on the weekends is going trekking! Read on for everything you need to know and some excellent events to get you started.
Take your first step into the wonderful world of trekking
Let's not skirt around it - some of nature's most rewarding sights and experiences come with a bit of a workout. The good thing is, said workout can be had out in nature, while you breathe in fresh mountain air surrounded by clouds and natural sounds, rather than in an air-conditioned gym to a horrible DJ playlist.

The Western Ghats - the ranges close to Bangalore - offers some of the best trekking in the world (yes, that's right, you don't need to head all the way to the Himalayas just yet) as well as some of the most beginner-friendly. So don't worry if you've never done something like this before - just make sure you start with an easy trek. Depending on which trek you pick, you'll see plateaus, plenty of green vistas, waterfalls, forts and lakes. It'll introduce a new side of Maharashtra and nature to you.
Here's what you need to know if you're trekking for the first time:
Get a decent pair of shoes - they're your best friends while trekking. You don't need anything fancy, just a regular pair of sports shoes (INR 1500-3000) will do, as long as the sole is in good shape. You can graduate to the badass-looking trekking shoes once you commit to trekking.
Pick a trek - Insider's curated some excellent beginner treks below. Most of them happen over a day (6 AM - 6 PM), in a group of 5-20. They're organized by experienced and passionate trekkers, so you have nothing to worry about, logistically. Don't try to do a tougher trek (Tadiandamol, Kudremukh, etc) without testing the proverbial waters first!
Wear the right stuff - a loose dry-fit tee shirt and shorts / track pants works best. Avoid jeans (getting them waterlogged during a trek is a nightmare), and carry water, hand sanitizer and stuff in a backpack. Sunscreen, a windcheater and a plastic cover for your phone are also good ideas.
Alert loved ones - Tell close friends and family that you'll be in a place with likely zero network for a few hours but are in good hands. Especially if your circle involves people who panic if you don't respond to Whatsapp messages in 2 minutes (we've all been there!)
Wake up (tough part) and enjoy (easy part!) - A trek is an experience like no other, and a wonderful thing to get addicted to. If you're a shutterbug, take a camera along after a couple of treks once you get familiar with climbing.
Looking to up your trekking game?
If you've scaled the easier treks like those above, now's the time to raise the bar and try tougher treks. Why? You'll be rewarded with even better sights, more magnificent forts and, honestly, you'll get a whole new adrenaline rush. There are several mid-level treks in this part of the country.

Here's what you need to know if you're taking it up a notch:
Get better shoes - those keds are fine for easy treks, but once you start encountering more rock patches, water streams and varying terrain, you'll need better footwear. Decathlon / Wildcraft stocks several excellent models - pick something that feels comfortable and has a good sole.

Pick a trek - As with basic treks, Insider has several of the state's best medium-range treks. While you can do several of these as a beginner as well, they're best enjoyed once you have a few hikes under your belt. While you can pick any, you can choose depending on what sights you like best - waterfalls, forts, lakes, etc.

Get better gear - Apart from shoes, once you're a committed trekker, you can move on to getting a better backpack, lights (for night treks), a hydration pack, etc. One never feels bad splurging for outdoor activity. Trekking is a popular option for aspiring photographers - now is when you'll want to invest in a good ultra-wide angle lens to get stunning landscape photos.
Subscribe to receive our newsletter!
Find the best experiences happening out there in your city or enjoy handpicked content while sitting comfortably at home. Insider is your go-to place to figure out what to do today!