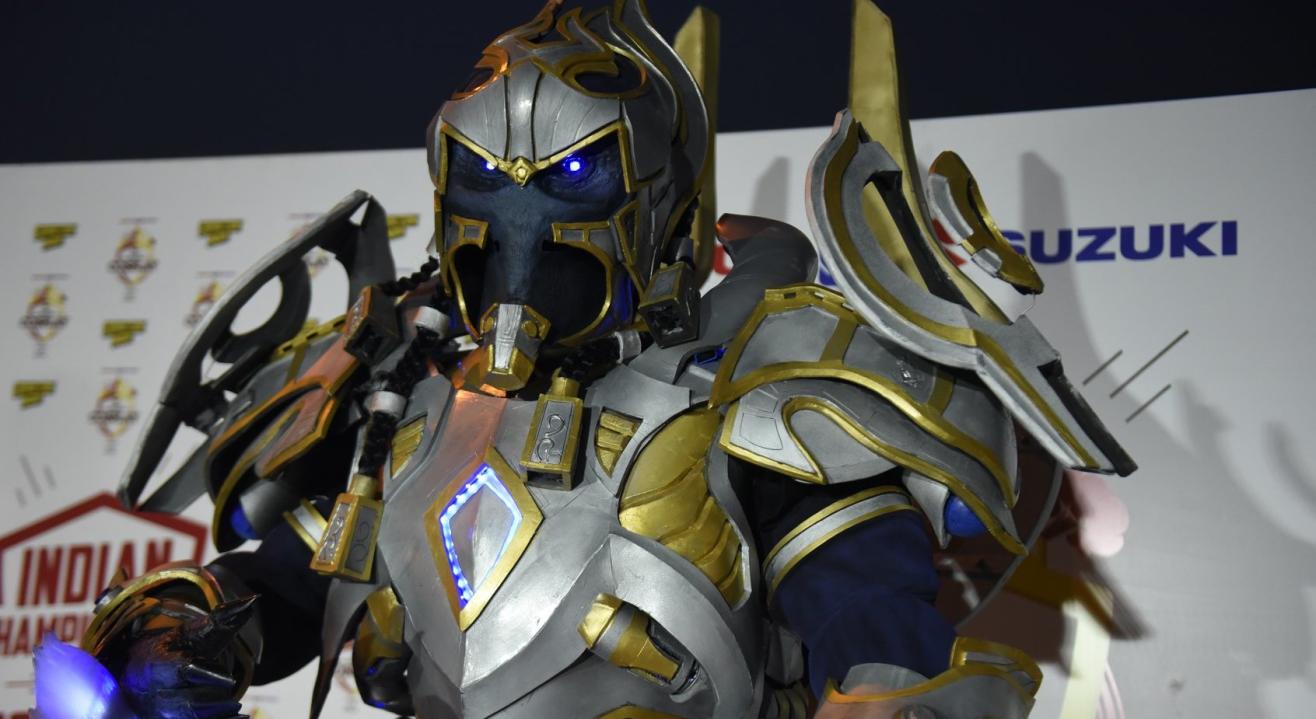 Events
Here's Why You Should Cosplay at Comic Con India!
What exactly is Cosplay? Why should you take the effort to dress up as a character? How do you go about doing it? All questions answered here.
There is no Rick without Morty, no Frodo without Sam, no Chandler without Joey and there cannot be a Comic Con without Cosplay. Cosplay forms the very core of a successful Comic Con. It is what makes and feels a convention the way it does. Otherwise it'd just be a trade exhibition where sellers meet buyers. What makes a Comic Con stand apart is the amount of buzz and colour on its floor that Cosplayers and their likes bring to it. It'd be perfectly normal for you to pass by a bunch of people dressed up as The Avengers on a Comic Con floor, but not much so if it were to happen on a street. And that is exactly what makes a Comic Con experience truly exclusive! – The Cosplay.
Here are some reasons you should consider Cosplaying at least once!
For yourself
Cosplay is an assertion of respect and love towards your favourite character which could be from a TV show, a movie, a game or a book. You could very well consider that as your tribute towards the particular character. For once you'll literally be in your hero's shoes and turn your dreams into reality. It'll be a truly empowering moment for you and very few things in life will ever come closer.
For the Community
Imagine being dressed up as a not so popular character and coming across someone dressed up as the same character on the convention floor! Would you not want to geek out with that person over your mutually favourite character whilst meeting more of such like-minded fans. You could talk about everything at length, make deep references and not ever worry about somebody in the group being placed out, because everyone will be as involved as you are and it'd be just amazing fellowship at display.
For Imagination
Cosplay depends a lot on imagination. You could have an outfit for just about anything in pop culture. Mashing up 2 or more franchisees could yield some brilliant results too. Being street smart with your costume could save you some serious cash whilst also adding a funny dimension to it. Like one could cosplay as the Winter Soldier by having silver aluminium foil wrapped around his entire arm. Since cosplay does not adhere to any particular beauty standard and is irrelevant to a person's race, body type and gender, the possibilities are therefore, endless.
Lastly, for Fun
Being in the costume of your favourite character, holding his/her weapon of choice while going around interacting with tons of others doing the same just sounds a lot of…FUN! You could have crazy pictures of yourself clicked with all your surroundings. There would be nobody around to judge you for what you'd be wearing since there are hundreds of others doing the same, is an unparalleled feeling.
When it comes to Cosplay, the number of things you can work with is infinite. You could splurge some cash and get yourself that comic accurate costume or you could do something that fits in your budget by hacking your way around it. The more creative you get with your cosplay, the more effective it can be. The key is to keep it simple but in a way that it can make a sizeable impression.

Here are a few videos that could help you get ready to assemble your costume for Comic Con 2018!
So go ahead, begin your Cosplay journey as Comic Con India 2018 draws nearer.
Comic Con India 2018: Mumbai passes on sale
Subscribe to receive our newsletter!
Find the best experiences happening out there in your city or enjoy handpicked content while sitting comfortably at home. Insider is your go-to place to figure out what to do today!